In the ever changing betting industry, there are so many myths that punters globally believe. While some of the myths are almost true, the fact is most have not yet been proven to be true or false and this results in the myth creating different theories and speculations.
A myth is simply a story made up by people explaining a social phenomenal or false ideas. The myth maybe not be far from the truth but it may also be twisted in a way destroying the logic of the story ending up as a myth since there is no supportive evidence to prove if it's true or false.
Here are some of the common myths that have over the years casted a shadow on sports betting across different markets and bookmakers in the world.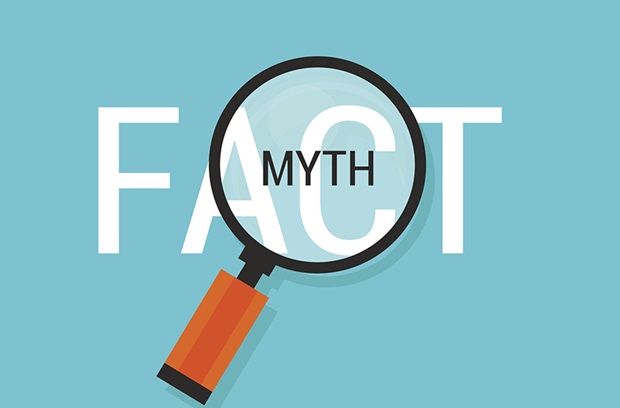 All sportsbooks providers are fraudsters
In the early 90's, some bookmakers were involved with tampering of football matches. Through fixed matches on popular sports events especially football, horse racing and boxing. Unfortunately this heinous crime was discovered by determined detectives and thus changed the laws of bookmaking.
Nowadays it's hard for bookmakers to swindle punters of their money due to the fact strict laws have been put in place to regulate and control all activities of bookies in different countries. Therefore the myth of fraudsters is most like just a hoax since it's not easy to acquire licenses to operate in a country without meeting the requirements and laws put in place.
We cannot always win on betting markets
 This statement brings some truth about betting, an experienced punter will always tell that not all games where won since they started betting and any fool will be wrong to say they can win all the bets they place.
Although it's possible to lose all bets, its most likely not possible to win all the bets since there are a number of different scenarios that can occur during a match depending on weather, team form and other relevant statistics.
Unless you can travel to the future and back we can't always win our bet, since in all the time I have been betting on different platforms I haven't yet met an always winning punter.
The myth of winning easy using large stake amount
When betting using a huge amount doesn't make it easier to win since the bookie will not take this into consideration and with most having a limit to the amount of money to be deposited. Therefore only rich fools can an attempt such a stupid myth. This may end well or bad depending on the outcome and if continued for long periods may result in financial problems.
Higher stake amount not only increases the possible win but also greatly increase the possibility of losing the bet.
Tipster websites are always right
Like most sporting events, tipsters are also human and base their prediction on head-to-head statistics, gut feeling and also use experience when making these kind of predictions.
That's why most of their predictions are correct, while some are not and therefore we should not completely put our faith in tipsters since they are living flesh just like you and me. Tipsters have over the years made a killing on punters paying for their service with some winning majority of punters losing both their stake and money paid out for tips on sportsbooks.
The truth is there are some good uses for tipster in betting since they offer a different perspective based on their experiences and research.
The bookmaker does not know everything about an event
Daily matches can be up to 1,000 + markets covering all major leagues in the world. Bookies therefore  base their knowledge based on head-to-head stats and use this figures to generate odds.
Bookmakers use intelligent software similar to Artificial Intelligence that uses information fed into the computer to generate a 1 in a million possibility especially on virtual games and lotteries.
The popular stake to win myth
This myth brings us to the fixed odd speculation that has over the years shown the distress faced by punters and distrust between the bookie and punter.
Despite a number of weekly hot events winning this doesn't prove that the match was fixed it's just based on sheer luck and sometimes this matches end different from predictions.
The myth on winning on higher odds
It's important that odds are just a representation of value and not the actual result at full time. This myth has over the year's puzzled me to think that odds matter when it comes to picking a winning side and in fact the chances of winning through higher odds are very slim.
But in some lucky cases the years odds up to even 13.00 have won a match with punters enjoying from the high odd selection and with this explanation we therefore get the understanding that everything happens by chance.
Account suspension due to frequent winnings
Unless you cheated on a betting market especially virtual games like online casino then its, nearly difficult to get suspend on basis of winning too much and this clearly stated on laws regulating bookmakers, which states the bookie shall provide a winning and fair play environment.
The final outcome is difficult to predict than total goals
This myth is actually true, it nearly hard to predict a correct score than predicting Over/ under markets and this myth is definitely true for most experienced punters. Betting is unique in nature and doesn't follow a math principle and that why sports events are unpredictable.
Late goals may result in a loss
Lastly this myth depends on what prediction you had selected since a late goal can be a winner or may cause the match loss. This myth is actually true since the match outcome is determined after the final whistle but some bookmakers limit their prediction to the regular game time 90 minutes and any goals scored during extra/ injury time may not be considered.
Which other sports betting myths do you know about?