HOW TO MAKE MONEY ONLINE IN UGANDA
The availability of internet in Uganda sparked new opportunities for computer literate citizens to make money online in Uganda from using various modes that pay and are actually much better than the office jobs. But as with all things good, it also came with its fair share of skeptics. The main myth about online jobs is that they are filled with a lot of scammers looking to prey on the innocent but this is not far from the truth since some of us have fallen prey to fake online jobs.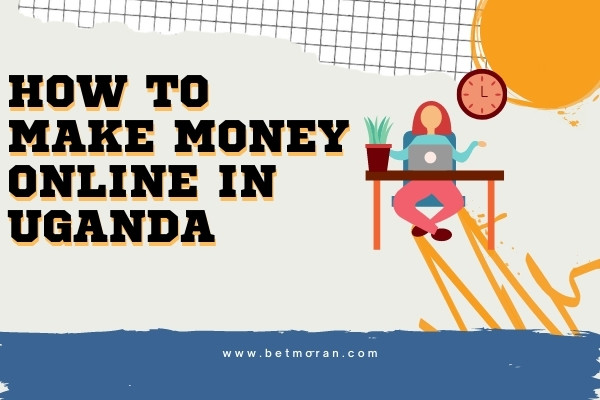 The upside is that there are great online jobs that we can enjoy and most coming from trusted sources like Google among other well recognized organizations globally that pay well. So we are going to see some of the legit ways we can make that money money online in Uganda and avoiding being corned.
In the online business it's actually a day show, meaning that you should not exceed your expectations or as a wise man correctly said 'don't count your chicks before they hatch'. This is since most online jobs take time and months in planning, also some of them pay according to traffic flow on the platform your working on. With some also requiring evidence of proof that the content is yours and copying pasting sometimes is not advisable.
Here are some of the ways you can earn a fair wage from the web:
Making money Online in Uganda from a YouTube channel
The popular YouTube App is a popular feature in all our phones and has become a source of entertainment, education and News. Therefore YouTube pays ordinary people who have created accounts with popular platform and post videos, songs or funny meme copulations on their page to get payed.
It's also the easiest and also the most difficult to make money online in Uganda. There are policies and regulations you should take time to go through their platform to understand the different policies. The easy part is registration and we get verified in minutes. It's actually free we are not charged anything, we only need to download the YouTube app from the play store install it and starts posting different subjects on your new channel.
YouTube is recommended for you and your creative mind since we are not limited to a specific subject therefore if you want to start a food channel, sports betting or even a song cover mix we are not limited in terms of creativity and we can earn from our born talents. So how does YouTube pay you? This is a good questions and is simple to answer the number of subscribers a minimum 100k are required to start earning we also have the option of payed adds, whereby each add played within 5 seconds a given percentage is payed into your account.
Blogging has become a powerful tool to make money online in Uganda that is used in public relations as well as politics and this generally involves a two way communication. Meaning the public can directly engaged in your views on a given subject and as more people retweet or respond in the comment section we earn depending on the online platform used.
The highest paying job is being a politician's blogger whereby you are payed to respond or comment on a person page using his/her platform and therefore act as a source of protection on the image of the high valued individual in the society. This is known as dependent blogging since you are blogging on the instructions given and not from your own views.
Independent blogging is mostly used online to show different misconduct or breach of ethics of an organization in short you act as a report online. Therefore exposing the ills in the society and later on selling the contents to other media outlets who are willing to pay for the exclusives. Blogging also takes some time since you are starting something new, it will take months for you to earn and therefore starts it off like a leisure thing during your free time.
Check out some of this websites that offer blogging website pages they include WordPress, Blogger and Wix. The website pages offer free blogging services and we can easily register with them and start our passion of blogging based on different ideas about the society, it's important to note we are not limited in terms of content. You only need a computer or a smart phone and start blogging and get payed with increased traffic on the website page so encourage family and friends to support you views and also sell yourself to the public if the content is legit we get much better response.
Other tips on earning on your site is;
Advertising a brand/product that pays
Sell your own program or course
Get involved in affiliate products/services
Try blogging in Uganda to earn money online and also be passionate it may not pay now but it will definitely earn money after a given be patient.
Start an Affiliate website or join an already established website.
This is a site build for the purpose of reviewing or recommending a product/ brand that the affiliate is selling to the customer and can range from simple home equipment or even complex this like supercars to betting sites. This affiliate programs actually pay but it doesn't harm you to check that the platform your willing to affiliate with if it's a legit company in Uganda some may not offer the services in Uganda therefore we may end up working for free.
Depending on the platform you choose to join there are people willing to help you as you start the affiliating campaign a good example of well-recognized website page is the Hostinger that provides different affiliate programs that you can join and enjoy their services.
The affiliate program is simple since we use already provide materials like Ebooks, banners and graphics in order to increase sales. Joining is much easier than starting a fresh and if you are an amateur we recommend you join already developed platforms that offer such affiliate programs on their online platform.
Available affiliate programs currently available in Uganda include;
Jumia Uganda (https://www.jumia.ug/jumia-affiliate/)
This is an online shopping website that offers about 9% commission on goods sold due to recommendations and mostly promo codes are used to identify the page used.
22bet
The online betting website offers the best commission so far and each time a player loses after using a promo code we earn up to 45% commission on the stake amount.
Dondolo shop
This is also an online shop that offers deliveries on products bought through their website the commission charged is unknown but it can't be less than 5% the fact is we still get to earn each time we refer or recommend the shop on our platform.
Darren systems Limited (https://darrensystems.com/our-affiliate-program/)
A company involved in website design and we earn through commission.
GoFan Safaris Ltd
Involved in the tourism industry and is registered as travel agency.
First root; industry (web hosting and design)
Betlion; industry ( online betting platform)
Mango 256; online shop/ store (https://mango256.com/index.php?route=affiliate/login)
Garanntor Uganda; website design and hosting (https://www.garanntor.ug/affiliate-program/)
Hostpinnacle Uganda; web hosting (https://www.hostpinnacle.ug/affiliates)
The list is endless we can find pretty much more programs being offered and we can therefore earn from each one of them depending on your hard work, we also need to register with the platform to be part of the Affiliate program.
There are different types of affiliate programs that we can use to make money online in Uganda they include; pay per click (PPC) each time a person clicks on your link you get payed a given percentage depending on the affiliate program. Pay per sale (PPS) – we earn when a customer uses your link to buy a product or service. Pay per lead (PPL) – in this type of affiliate program the customer or person using your link doesn't have to buy any product or service from the website and we earn each time a new customer registers with the affiliate partner.
Freelance Writing to Make Money Online in Uganda

Freelancing has become a common trend with people benefiting from their writing talents and most of the people who do freelancing love to write on different topics and views about any given subject facing the day to day man.
To freelance is a professional write in a specific field who writes about something depending on his/her qualifications in the job market and is usually hired by an organization to do a particular job based on education levels reached.
First of all we need to start an account and apply for a given task in hand but we can also freely start writing something interesting on a website page and with increase in numbers of viewers in site known as traffic flow. Some of the freelancing website include Outfiverr.com and upwork.com.
This type of online job provides a basis for one to earn money online and not only depending on the monthly salary from employment and the work depends on the number of hours the client wishes to use your services.
The money is sent through PayPal to your account and this is possible after completing the task given. It's also important to note that some platforms charge fines for delayed projects or task so always except jobs when u are ready to do them.
Surveys, searches and reviews
There are several legit website that deal with statistics and data collection from a selected group of people in given class in the society. Therefore it's not for everyone and group is usually selected for data collection. In short it's not reliable source of income since jobs come over time and we have to apply for them and sometimes we may not get a chance to participate in a payed project.
The surveys can be short depending on the option you choose and we also get to be payed each time we provide a unique answer or source of information depending on the series of questions being asked by the website.
Earn money online by buying and selling domains
The word Domain has different meanings but in this case it simple means a distinct subset of the internet sharing a similar suffix controlled by a given organization or in some case an individual.
So how do we earn selling and buy domains online? We earn by selling a website name by including .com, .net, .org just to mentions a few of the names used at the end to bring a difference from similar suffix and each time the name generated is clinked on we earn a percentage on commission.
With time a domain begins to receive increased traffic flow resulting in the person in charge earning more and there are a number of courses that can help you start a domain. A good example of a platform to sell a domain is the Flippa among others working in Uganda. Others include Simkindev and Atakdomain.
A creative person can write pretty much anything that comes to mind and make money online in Uganda from creative thinking. There are a number of platforms that offer online jobs on content writing and pay very well for service done by a given writer and the content in use may vary depending on the subject given so some jobs my require a sense on professionalism on the subject content.
Sell your own products and service online
A good entrepreneur will use available resources to reach a given target market and make money by selling their own generated product online. There are a number of platforms that we can use to sell products to the final customer and the most common form of advertising is Facebook but this is not safer compared to twitter or Instagram.
Therefore by creating awareness on the products and services you are offering to the public will result in a number of new customer of which you may retain by offering a bonus or promo, once a while depending on their loyalty and its much cheaper way of earning in Uganda since this platforms are free to register with. The main challenge about online marketing is that each day your page is faced with cyber-attacks that may end up conning customers.