Live betting has over the years grown to be a powerful tool for punters placing winning bets in the online betting industry and has made winning easier. This technology has been further propelled to greater heights due to the constant updates on the statistics, head to head among other relevant information. The livestreaming feature has made in-play games more exciting and interesting by keeping us on the edge as the match progress.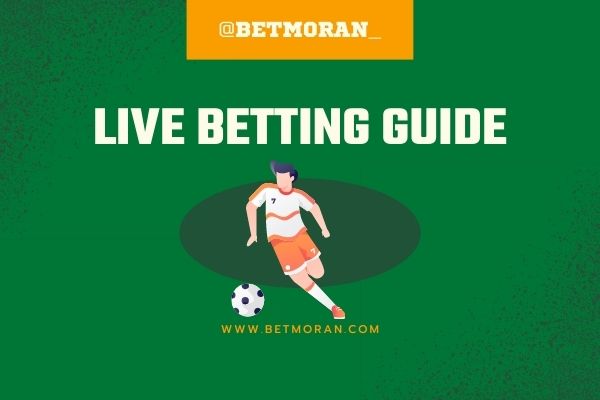 Being a popular trend in the online betting industry, nowadays every bookie offers this feature and may have advance match tracking software that enables experienced punters better predict the possible outcome. Technology has improved the betting experience and this has affected the crowd effect, whereby punters are hungry for more features.
The beauty with livestreaming is that we can get a better view of the match from our own perspective just like fans in the multi billion stadiums build to host to league matches and get a chance to be part of the crowd. Statistics have shown it's much easier to predict in-play matches than pre-matches and this usually covers all the major events like basketball, tennis, hockey and rugby among other popular world events.
The constant updates every second make live streaming reliable and convenient but it comes with a set back since the bookie is not looking to make a loss, they usually close specific markets as the match comes to an end, so betting on early odds is recommended if your looking to profit from this feature. Apart from the advantage of an easy win, we can loss money much faster in live betting since the tables may turn at any moment but if your careful and disciplined money wise you have a much better chance getting that profit with just a little bit of luck.
Live betting is no walk in the park
Experienced punters believe that live streaming is easy based on logical reason but like the future we still can't accurately predict it and we only get a clue from live betting of the possible outcome at the end of a match. Majority feel betting in-play games makes them better make decision and this is true some extent if you have lived long enough you will understand that live betting depends on external factors that will help you decide the possibilities and sometimes numbers don't lie.
Bookies often offer boosted odd markets and we get greater odd value on live betting but as more people place bets, the odds get lower and lower as the match progress. This crowd effect, together with head to head statistics are used in determining the odd value and the bookie is usually right based on numbers.
Time is money in live betting
Basically, odds at the start of an event are high but later on change with the favorite pick having the lowest odd by half time and this is usually a strategy employed by the bookie to ensure they can payout the given number of winning bets and usually the odds get lower, until the event ends. So, placing bets at the start, we have a better payout compared to after the 80th minute in football matches and the concept of odd value is based on time.
As the game progress we loss the best odds in chance of getting a higher payout amount and this is safe but not profitable. Its rare for bookies to make mistakes but they do occur and we may end up having void or invalid bets. Depending on the type of league match the bookie may significantly lower the odds or rapidly close markets with the aim of preventing losses by limiting the punters betting markets and bet types. This shows that they are more afraid of live betting feature than any other betting type they offer since is over-powered feature.
Accept or decline odd changes
The online bookie usually provides a warning or an update on odd prices and if you choose to accept or decline the bet slip odds will change over time, until the match finally comes to an end. Let's say you want to pick a draw option the bookmaker will automatically delay your bet in order to update the odd market and this may be lower or higher. Dropping odds is a good sign that the match may end in the direction whereby the odds are dropping and the bookie offers extremely low prices for such bet types.
The pattern changes in Live Betting
The change in odds is usually monitored by the bookie and they rise according to traffic movement on their servers. There is a misleading theory that the odds are watched by individuals and this since no evidence to prove this urban since bookies prefer keeping secrets. The fact is patterns change on all available markets the shift has no formular and is usually automatically update by the systems on the website, so mistakes rarely occur but if they do the bookie has a fail-safe, whereby all bets are suspended in order to avoid losses.
Thus, when you are unable to place bets for no reason remember the bookmakers fail safe tactics and this due to fear as they may be unable to pay punters, hence the complete shutdown of betting markets. always pay attention to how the bookie rises the odds or lowers them and we may find a small opening to bet on much better odds before they are changed again, we refer to this as playing with the bookies fear. The bookie may limit favorites making them unprofitable, but we can still utilize other popular markets to make that profit.
Find value for money in the right odds
The patterns change after sometime so if you can identify the pattern before it changes you may easily benefit from this strategy but be sure to be discipline don't rush or pick lots of games over a variety of markets since they make the chances of winning slim. An experienced punter will usually watch the pattern change over a short period of time picking the right odds.