Football officials are usually known for giving out fouls or cards. Apart from this they play a crucial role in ensuring that players play according to the rules and safety of both players and fans. They are the most underrated and underpaid profession in football despite controlling the power of the whistle. Although they are important individuals they also have a dark side with greedy referees been known to favour a particular team are as we call it "fixed matches".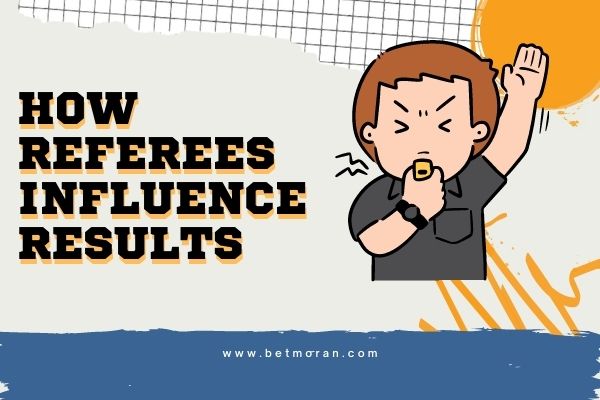 Pierluigi Collina was one of the most famous referees in his heyday. The Italian international is loved by both players and fans. Named FIFA best referee six consecutive times before his retirement shows how being a referee comes with a lot of responsibilities. Other known referees of international repute are Howard Webb, Mark Clattenburg, Bjorn Kuipers, Cuneyt Cakir and Felix Brych.
FIFA is responsible for training and ranking. The international Football Association Board (IFAB) is responsible for official referees and they also train. They ensure referees follow the guidelines and any referees.
How the ref can be an advantage?
Professional punters take advantage of a referee's character to predict a football. In this case since a good referee maybe known for giving little or no cards in a match unless he/she is forced to and another type of refer will dish out unnecessary cards.
Depending on your betting style we can pick the number for both cases and focus on more yellow cards for the second type of referee. Despite top leagues like the Premier League introducing VAR assistance, the same decision is made by people and we usually aren't immune to mistakes.
This means that some fouls can be reviewed in detail but the power lies with the referee on the pitch who has the final say and is in total control of the game. Championship finals are the most difficult with referees being put under pressure by both fans and players. They can easily make wrong decision or even give out a last minute penalty.
How to group the referee officiating records
The referee unlike players can officiate over more games during a game week so it's important to get to know your referee before betting on a match and this can help you predict matches easily. A good group can have about four categories depending on matches and the referee.
The categories include a popular favourite with odds of about 1.50, favourite team with 1.70 and well matched team with odds of 2.00, finally the well balanced in strength team with almost equal odds.
The referees can be grouped according to their personal attributes like does he easily get annoyed? Is the referee good tempered or a hot head? All this are brought out in the heat of the game with the stadium atmosphere paying a crucial role in affecting the referee's attitude and also affect how the referee reacts to them.
Avoid information form untrusted sources
Nowadays there is always misinformation going about from correct scores to referee statistics on number of cards for home and away teams. Despite the saying numbers don't lie in this case the information provided is a long shot possibility since the statistics is limited to general information and is not precise.
Depending on such random is information is just like playing on luck and a lot of punters don't that step of looking at the information provide precisely. Avoid such general information about the referee like how many yellows are given for both home and away matches and these information is just too random to get a feel of the game.
Also avoid buying such information from betting sites promising correct predictions on matches since majority make a living by deceiving others (daylight robbery).
Take the precise look at matches
In betting, we highly rely on numbers and information provided from previous events in this case the referees performance during the match. The betting world is home to totally random information and misinformation. It's advisable to not completely rule out these random pieces of information without first taking a precise look at the numbers.
The information despite being random provides a base or a general idea on where you should stand when the time comes to bet on your favourite and a good strategy will help in placing such information on referees into groups.
Everything has a purpose and the general idea is to find and rule out the misinformation to get the truth behind such information which was meant to mislead and can be reused to direct, after a precise and detailed look in the info provided. When betting on football matches, especially top England leagues is considered to be different and each referee is unique.
The information earlier provided on the referee can change depending on other factors in the game like stadium atmosphere, players attitude towards each other are some of the few factors that affects the referees decision. The question is not on the referee's number of home or away teams he/she has officiated.
The questions to ask:
How many favourites have won under the named referee?
How many favourites to win have lost under the named referee?
How many penalties were awarded to favourite team to win and how many for the underdog?
How many yellow cards or red cards?
This information is tangible since there are valuable numbers that can be used to predict the referees reaction towards a game and this information despite betting on a guess we are pointed towards a given direction. These nuggets of information on a referee can be important when it comes to betting on the referee.
In conclusion, betting on the referee is not easy and you may need a lot of information to support your bet type. Asking questions is one way to get there since questions are gate ways to finding the reason behind a given response and the big question is how you use these information. Not all information provided by a betting site analyst is correct and they could be basing their picks on a general guess. So here's a pro tip-do your due diligence.