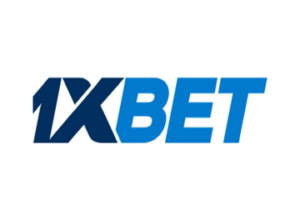 1XBET TOP FEATURES

Good Odds
Fast Withdrawals
500+ Football Markets
Among the many registered sports betting sites in Kenya, 1xbet offers a very unique and international betting experience, boosted by numerous bonuses, features, and promos that will enhance your sports betting experience.1xbet is the only local site where you can spent countless hours placing bets on sports, virtual games, online casinos, tv games, live sports etc. 1xbet brings you the whole casino experience without leaving the comfort of your home.
In-depth Review
Among the many European sites launching in Kenya, 1xbet has to be our favorite. Launched in Kenya in 2016, 1xbet is one of the few bookies that will offer you a truly international sports betting experience. The site is full of unique features, bonuses, and experiences that are still unmatched locally. There are hundreds of betting options available in the site and you can spend hours on end on the site. 1xbet.co.ke has the best casino facility around and guaranteed to satisfy all your betting needs.
Homepage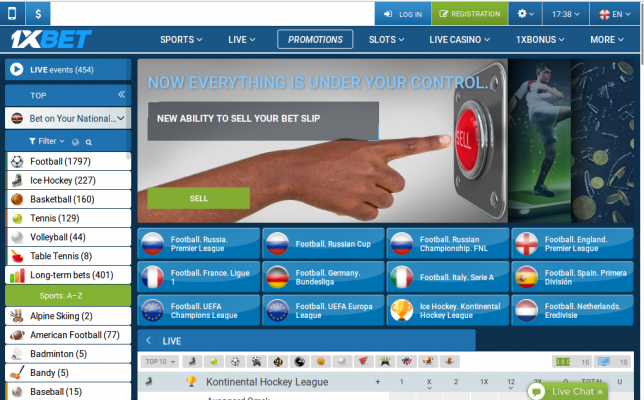 Features
In this section we will list some of the main features of 1xbet that make it a favorite here at Betmoran.
KSH 20,000 Deposit Bonus
A deposit bonus is a great way to make some free betting cash. Furthermore, the 1xbet deposit bonus is one of the biggest we have ever seen. 1xbet is willing to give you a 200% bonus on all deposits of up to sh.10000. What this means is that the company will match your first deposit with double the amount of up to sh.10000. If you deposit sh.1,000 they match it with another 2,000 and you end up with 3,000 in your account; if you deposit 2500 you get another 5,000 from 1xbet and you end up with sh.7500 in your account. However, we recommend that you deposit the maximum of sh.10000. In this case you will have sh.30,000 to start betting with after you have received your deposit bonus.
Lucky Friday Bonus Promo
This is another fun promo that is available every Friday on 1xbet. On Friday if you make a deposit you are going to receive bonuses of up to sh.10,000 to be used on bets for up to 24 hours.
Terms of this offer
The offer is valid only on every Friday from 00:00 to 23:59
A customer is entitled to only one bonus. The bonus is equal to 100% of the deposit amount but should not exceed sh.10,000. The minimum required deposit to activate the bonus is sh.100.
The bonus is automatically credited to the customer's account after the deposit. The bonus is credited only to accounts with fully completed profiles.
To redeem the bonus, you must wager three times the bonus amount in accumulator bets within 24 hours of receiving the bonus, otherwise the bonus will be voided. Each accumulator bet must contain three events or more. At least three events within each accumulator must have odds of 1.40 or higher. Fill in a bet slip, enter a stake amount, select bonus account and press "Place a bet".
Serie A Promo
If you fancy placing bets on the Italian Serie A then you stand to win through weekly draws and one mega draw at the end of the season where the main prize is a Maserati Quattroporte S!
Bet on the Italian football league Serie A 2017–18 (minimum stake is 8 EUR).
Get lottery tickets (from 17.09.2017 to 20.05.2018).
Take part in the prize draw for your chance to win a share of 500,000 bonus points at the end of each Serie A round.
Take part in the prize draw on 22.05.2018 18:00 for your chance to win valuable prizes, or the superprize: a Maserati Quattroporte S!
Lucky Day Promo
With the 1xbet lucky day promo, you stand the chance to win 500 bonus points which can be redeemed to place bets. The lucky day promo is a raffle that you can participate in as long as you have placed a bet at 1xbet.
How does it work?
Go to the offer page and get a ticket.
Confirm your participation by placing any sports bet before the raffle starts.
Once your bet has been made, your account number will be entered into the raffle for promo points, which is drawn at 20:00 UTC.
When the raffle has ended, check for your number among the day's winners on the promo page.
If your number is listed, you will receive 500 promo points credited to your account within 24 hours of the raffle ending.
1xBet Cashback
Every Week 1xbet will give you back 0.18% of the total amount spent on bets back. For example, if you placed bets in the amount of 10 000 KES during the current week, you would get 18 KES cashback credited to your account. The minimum amount of cashback is 200 KES. The maximum cashback amount you can receive is 150 000 KES. The cashback will be credited to your account automatically each Tuesday by 12pm (GMT+3). In order to redeem the bonus, you must place a bet on a sporting event with odds of 1.80 or higher.
Cashback Rules:
All bets must be settled at the time of bonus calculation.
Bets that have been canceled, sold or have not been settled yet shall not be taken into consideration;
Bets on totals and handicaps shall not be taken into consideration;
Bets must be settled with odds of 0.50 or higher;
The cashback will be credited automatically every Tuesday;
A customer can have one active bonus only;
All other bonus funds must be redeemed at the moment of cashback bonus calculation;
1xBet Bonus For a Series of Losing Bets 1xBet offer support to their players during difficult times by giving them a bonus for a series of losing bets!
For a series of 20 losing bets you will receive:
Stakes from 200 – Sh10000 bonus.
Stakes from 500 – Sh25000 bonus.
Stakes from 1000 – Sh50000 bonus.
How to qualify for the bonus:
Register with 1xBet
Make 20 bets on different sports events in a row. All the bets must be settled as lost.
All the bets must be made within a period of 30 days.
Minimum stake amount* – sh200 or equivalent in your currency. The odds must not exceed 3.00. The offer includes only single bets and accumulators (TOTO bets, system and chain bets, and bets with odds higher than 3.00 do not qualify for the bonus).
Accumulator bets must be placed on different sports and different outcomes. All selections in an accumulator bet must lose.
100% Bet Insurance
Any customer can insure their bet in full or in part. Insurance is a paid-for service. The cost of insurance depends on the current odds of the event to be insured.
Insurance can be bought for single and accumulator bets. You cannot use insurance for other types of bets.
If a bet loses, the insured part of the bet will be refunded.
Example. A Sh.100 bet was placed at odds of 1.8. You want to insure 100% of the bet. The company offers insurance at the price of Sh.50. If you agree, your account will be debited for Sh.500.
If the bet wins, the total amount of Sh1800 is paid to you in full.
If the bet loses, sh.100 is paid to you because the full stake amount was insured (sh.100).
Several insurances can be bought for the same bet.
For example, a customer can first insure 10%, then 30%, then another 50%. Note that the insurance price can change in accordance with the current odds changes.
The total amount of all bought insurances cannot exceed 100% of the stake.
Daily Jackpots on Numerous Events
1xBet will be offering a daily Jackpot! Place bets according to the terms of the offer of the day and become the hero of the day. You will be given a new task every day. Study the requirements of the task carefully and don't miss your chance to win big. The timer on the offer page shows the time remaining to the start of the next task. Every day a Jackpot will be awarded at 0:00 and a new task will appear. The Jackpot amount will always be displayed on the main page and on the offer page. You can always find your bet slip number in the current and previous draw. The more bets you place every day, the more chances you have of winning a Jackpot.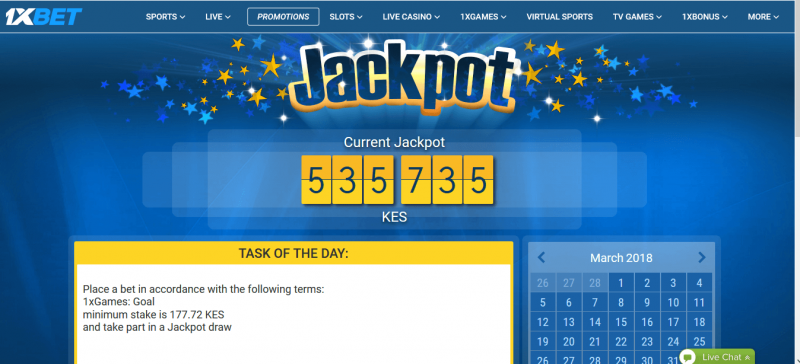 What You Can Bet On
1xBet Sportsbook includes over 1,000 events daily. You can bet on a variety of popular sports: football, tennis, basketball, volleyball, ice hockey, golf, boxing, handball, American football, hockey, baseball, table tennis, biathlon, Aussie rules and bandy. They also offer bets on cricket, snooker, Formula 1, cycling, ski jumping, curling, floorball, inline hockey and water polo. With 1xBet, you can bet on more than 1,000 sporting events every day.
Pros
Huge deposit bonus.
Countless sports and events to place bets on.
Ability to cash in bets.
Daily and weekly contests and promos for users.
Big odds.
Cons
Poor user interface and complex website to navigate.
Poor live betting facility.
Small jackpot.
Sign up for Betmoran Mail
Join our newsletter to receive exclusive access to bonuses, betting guides, new tips and tricks that will make you a better sports bettor