The popular indoor game is played around the world in both the professional and amateur level. For those who of you who aren't familiar with this sport, it involves throwing small pointed missile shaped objects with feathers or plastic end onto a circle board that is usually coloured in red, black and green. Each sector is numbered with points that a player scores.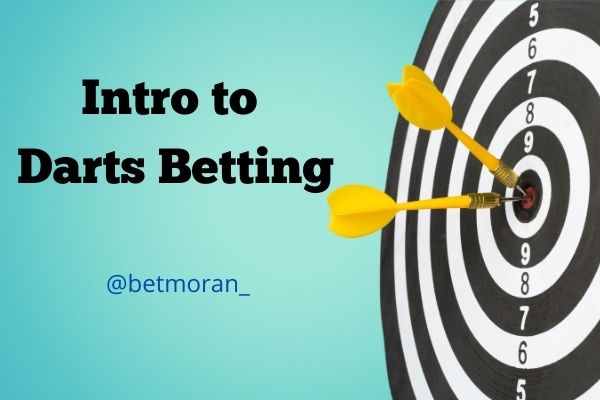 Darts betting has gained popularity over the years with more events being televised. It is in this regard that punters can enjoy waging on events form the comfort of their home screens. There are a number of world Darts tournaments. Forget about the local pub competitions where players throw darts while holding beers or cigarettes in their other arms.
The professional leagues include: World Darts Championship and Premier League Darts. All these tournaments are played by professionals and we don't have to worry losing a bet to a drunk player in a pub. The Darts bets are usually offered in 2-way markets where you pick the winner.
Introduction to Darts Betting
The Professional Darts Corporation (PDC) world championship is a popular event in which majority of punters bet on and it features some of the best players in the world. PDC is a popular circuit that you should take interest in with top players going head to head in different events you can easily find value in odds and win big on Darts betting. Other pro events to bet on include UK open, European championship, Grand slam of Darts, players championship and world cup of Darts.
Darts betting markets
There are a number of bet markets available in dart betting. The common types include: the 2-way markets which alows you to bet on a winner. Quarter winner is whereby you bet on a particular winner to emerge from a particular section during the event also you can bet on the 180's or the nine-dart finish and the handicap advantage if you think the favorite can win by a larger margin of points. An example of set-betting or also known as handicap betting; let's say you are backing player A to win the game 7-4 with this pick you get much higher odds by backing player B to lose by a margin.
Handicap
Most 180s
Correct score
Highest check-out
Nine dart finish
Score after sets/legs
Each way Darts Bet
Live Betting on Darts.
Handicap markets aim at giving the weaker opponent an advantage in which the winner has to overcome for the bet to be valid and usually a two set handicap is considered reasonable with bookies showing fair odds for handicap markets. It's important to know which player is stronger in order to place the handicap disadvantage which has better odds that just picking the winner.
The 180 is the highest score a player can achieve during a set with the three Darts and in order to achieve this the player should score the treble numbered 20 each time to reach maximum score (180). Finish bookies offer the most 180 markets during sets and the odds start high and later on fall significantly as the event draws to a close.
This market is offered on the PDC world championship and depending on the event makes it easier to call the score. For example à three set affair is easier to predict the correct score than bigger tournaments with legs up to 15. The correct score market is the most difficult bet type to win on and has the best markets in dart online betting.
Depending on the type of championship bookies can offer markets on correct score depending on sets a player should win and this is only open to some PDC tournaments. The highest checkout points is 170. That is a bull's-eye and two treble 20s with the bookie providing the highest check-out market. Most of the time bookies offer this market at the start of an event and the punter has to make the choice based of previous stats on a player.
However the terms and conditions of this bet market vary. You should first check with your bookie before betting on this market. A professional tournament usually involves a race between players the two players to reach 501 points and nine Darts is considered the easiest way to reach the maximum points in a tournament.
Bookmakers may offer markets that allow you to pick the first player to reach the nine dart finish and its usually offered a the start of the event. The bookie ask you to pick a player to score a particular number of points during a leg or set, similar to the correct score market and you need only predict the set with exact points scored.
The bookie also offers possibility on ranges of points at your disposal for you to pick from and some of ranges are developed from previous data results. In simple terms this betting involves only two possible outcomes and you usually pick a winner.
The each way is the easiest bet type and you can take advantage of talented new comer to a tournament since majority are underrated with the favorite taking all the attention and usually the bookie may over look the possibility of the underdog winning providing insane odd prices. In play matches has become a popular trend with punters spending hours watching live events depending on the bookmaker the match experience can vary with top rated bookies showing live events that you can access through their mobile App or website and usually professional match last up to 1 hour or less.
The live betting is convenient for armatures learning how to bet and you can use your observation skills to only observe how an event is played. In conclusion, betting on a winner is not always a guaranteed option since previous data and opponents stats must be considered before blindly picking a winner. Also important to note that not all bookies offer all the mentioned above markets with some limiting them to the two way option only its imperative to look value in odds.