Bookies are nowadays offering markets on players to score/goal scorers. Betting on the goal scorer has higher odds compared to other betting markets with this type of bet gaining popularity among experienced punters and rookies at betting. Betting on the goal scorer offers an alternative betting type and is a common choice for experienced punters to move from the traditional 3-way bet type.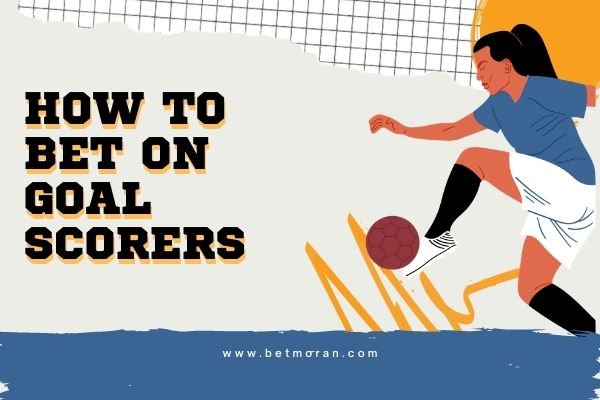 However, despite in depth analysis of the likely shooters, the chances of winning are slim compared to other betting options since it's harder to predict a goal scorer than a win and this is usually backed by a high odd. Punters are generally placing bets on both numbers and luck. In this article will look at tips and tricks to use on the goal scorer bet type.
What are the goal scorer bet types?
Bookies offer only three available bet types and is consistent across all online bookmakers. They include the following:
The first goal scorer: the first to score is usually a difficult choice since your betting on a specific player to score the first goal.
Last Goal scorer: this is a similar bet type to the first goal scorer but the goal counts if it's a goal scored the last and by a specific player. The odds are high meaning the bet is a difficult one to win.
To score at any time during the match: well here there is not much to explain since the chosen player your betting on is only required to score at any time for the bet to be valued.
There are other bet combinations whereby punters are offered a bet type with double odds for a specific player to score first or last during the match. The safest bet type here is the anytime to score option since you're not limiting the bet to a specific time and thus increasing the chances of winning.
Other available markets on Goal Scorers betting
Depending on your trusted bookie, you get a wide variety of markets on scorer bet types. Apart from the three common types, we have other types and they are generally offered by a few number of bookmakers. The following are the available bet types depending on the bookmaker some can have high odds or a combination of markets, they include;
To score more than 2 goals. Here you have to pick a player to score more than 2 goals during the match.
To score a hat-trick: hat-tricks are nowadays rare and betting on a player to score 3 goals is one of the available markets. Depending on your online betting provide more than 3 goals may be considered as a loss by the bookie so pay attention to the terms and conditions of play.
The type of goal scored: there are different ways players can score and the type you choose must be consistent with the picked option for the bet to be considered as valid. The common examples are a goal from a penalty, free-kicks, corners, a shot on target and the header.
Own goal option: majority of own goals are scored by defenders trying to block a shot or errors made in the box can also led to conceding an own goal. Few bookies offer this option.
Each way option (1/3): in simple terms no matter the score your picked player should score one of the first three goals during the match.
Combination types available on goal scorers
The betting markets have over the years changed with bookmakers offering the combo option on bets to increase the chances of a punter to win, the common types of combos include:
The anytime to score and win: these combines the first to score and the anytime to score for a specific player, also the team should win.
Correct fulltime score and the first to score: here you will need to correctly predict the first to score and the final correct score.
Exact time to score: you have to correctly predict the first goal scorer and the exact time for the goal. (Usually a range is give from the first 10 mins).
Best strategy to pick goal scorers and win.
The best strategy is based on stats and general bits of information. The following are some of the strategies to use;
Ensure your player is playing. Betting on benched or doubtful to play players is a long shot gamble and also the players form should be included in your decision.
Pay attention to the weather forecast. The heavy pitch presents also affects a player performance, bad weather is usually blamed for low goals results in matches.
Team attitude towards a match. A team's motivation will definitely push players to play their best and the top goal scorer for a team will be pressured to score.
Last 5 matches. The average goals scored during the last previous matches provides an average ratio of a players capabilities of scoring.
If a play is having a difficult seasons. Some players can be experiencing a goal drought during the season and are desperate to increase their scoring records, its common among strikers.
Check on the terms and conditions.
Other match stats to consider:
Check on your players offensive strategies like is he/her an aerial threat? Bits of information reveal a players scoring style and should be considered in your decisions.
Consider options like does your player take on penalties or free kicks a common player for penalties is the Manchester united mid fielder Bruno.
Look at common duos whereby one key player provides the assists for your player. Also make sure the duo is playing a good example is the Harry Kane and Son duo.
Extra motivation can be a factor to consider common example is whereby a player has received a new born or wants to celebrate a dead friend. No matter the case the extra motivation pushes players to perform better than usual.
Also include defenders and mid-fielders especially tall players known for winning aerial balls from corners and their odds are usually higher than for the striker.