Truth be told, betting and gambling in general is a win or lose affair. And we all hate losing our hard earned money and we generally have to use money to make money, not all bets win. However we may end up causing more harm than good since gambling is unpredictable we should always be careful and disciplined when it comes to money.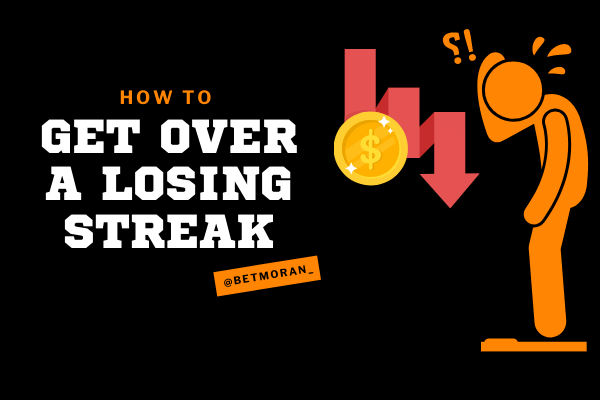 It's also important to known that we can't win all our bets and an experienced punter will tell you it's not easy to maintain a winning streak, if you can't manage your winning streaks. Majority of punters often lose bets since they didn't put in the work, which results in your bankroll being diminished since gambling is addictive.
In the online betting industry majority of punters have experienced losing streaks over a very long period of time and they me not consider quitting as an option, its recommended that after a long period of time we should take a break from betting especially if you are losing more than € 100 a week. We should also understand that betting is not easy we need a lot of mental strength to overcome temptations from bookies offering boosted odds that may affect our judgement.
Master your favorite betting style
There are so many questions we can ask ourselves. Are you a risk taker? Or you love playing it safe? Which leagues or sports events due like playing on? Bet types you can use? Do you prefer pre-match or in play betting? Asking yourself such questions will help to understand your gaming styles and we should understand before venturing into online betting.
The casual punter; a good number of newbies fall under this category since their still testing how online betting works but they usually have a general idea of the basic bet types, betting markets and bookmakers and slowly running the trade from experienced friends or close family members making a living from betting. The bigger part of punters under this category bet alongside their friends since they have little or no knowledge at all concerning betting and most will not even dare to bet without the help of a trusted source, generally punters in this category loss a lot of money before they can reorganize themselves. For them gambling is just but a hobby and usually place bets on popular leagues, since they tend to avoid teams or events they have no experience on, if not financially disciplined can lead to loss of a lot of money.
The professional gambler; to reach this stage you need a lot of experience in identifying valuable odds, profitable markets and generally should understand how each bet type works. To be considered as a pro we need a lot of wins under our belt to qualify as a professional, the punter usually does a lot of digging on past results to predict the future outcome and they have so many sources of knowledge concerning teams. Time management, financial discipline, self-control and experience are the main pillars. Professionals also loss games but they have grown to accept outcomes and this makes the difference between a professional and newbie, to be a pro you need lots of practice and patience.
Compulsive or uncontrollable punter; this is the worst category to be placed at since generally the punter has no sense of acceptance and will always blame others for losses or outcomes. The will not admit to be addicted to gambling leading to bankruptcy or even worse health problems associated with irresponsible gambling and majority are no quitters they will continuously place bets in effort to get money back. Lack of planning is mainly the reason why majority loss money and you will notice if you win a bet you will tend to increase the steak amount and vice versa if you loss. The only way to get away from this category if by first accepting that you are betting for fun and should take time to review your betting style.
How you react to winning streak or losing streak?
Reactions vary from one person to another by understanding how you react to such situations determines which category you will fall into and it's hard to notice this if your judgement is clouded by your ego. The common reactions to losing is depression, anger, frustrations among other emotions while if you win you feel on top of the world happy or stress free and how you react to such individual emotions will tell a lot more about your character as a punter.
Steps to overcome a losing streaks
Calm down; it won't be easy but we will need to first come down after a terrible loss so that we can figure out the next step and we can make better decisions with a relaxed mind.
Take a break from betting; if you are spending more time online than with other humans you need to take a break from gambling and maybe learn one or two things from successful punters, its recommended you logout of the bookmakers app.
Analyze previous results; doing an overview will expose weakness and strengths than can be channeled to productive cause.
Learn to get over a loss; the first loss is hard but over time you will get used to losing but don't settle for losses look forward to winning than always being a loser.
How to prevent a relapse
Develop a plan; planning helps you be more organized and prevents you from overdoing it, develop a strategy that works for you.
Never chase losses; emotions and believe that we can get money from a bad streak is not recommended, so avoid betting out of emotions.
Develop a winning mentality; being positive helps in great decision making process and celebrating small wins is good after a losing streak.
Keep emotions in check; do not overreact to losses and blaming other people won't help either, we should learn to accept outcomes after a bad streak. Understand that losing is part of the game and drowning yourself in misery is not good for you.