Football being the most popular sports in the world has the best markets in sports betting with punters offering a variety of both pre-match and in-play games bets. So how do we bet and win? This is the tricky question asked by majority of punters across the globe who have suffered defeat severally. Well there is no formula but we can learn and adapt to certain situations in betting that we will teach you in this ultimate football betting guide.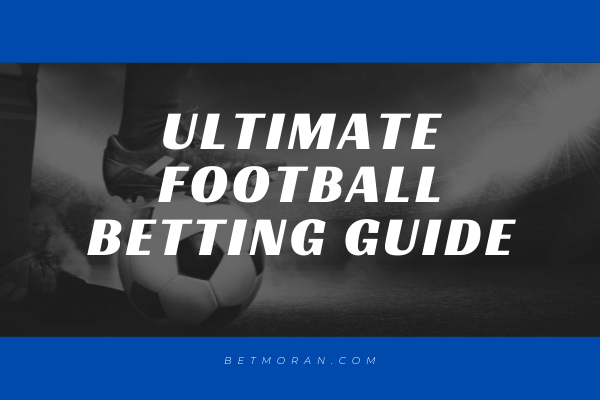 This begs the question, why bet on football? Unlike other sports football sometimes follows a particular partner and is a good example of how numbers predict an outcome. Football is entertaining especially top leagues that host some of the best of the best (crème de la crème) players and thus punters love the entertainment of live betting.
How to correctly predict a football match and win?
They are various betting strategies a punter can employ in football betting and despite developing a dependable strategy that works for you may need experience. There are mainly three ways we can increase your chances of winning a football league match;
Doing the research. Although this method is time consuming it's worth it once you start getting that steady bankroll and will have to rule out or the likely possibilities before placing that final bet slip. Information we should focus our attention is the absence, pre-match analysis, home/away records, team form among other factors and the main reasons to get a feel of the possible outcome.
Look at the "crowd effect". The crowd movement is usually correct most of the time but we still need the analysis to support such movement. Being open minded is a skill that few of us need to master football betting and asking questions is good indication you're evolving from an amateur to a pro bettor.
Record keeping. Majority of us don't like the idea of revisiting previous losses and only focus on the future. In order to change we need to understand what happened wrong the first time to avoid such happenings in the future. Good documenting helps in providing useful information on performance and we get insights on leagues we perform better.
These three methods if mastered can be useful in online betting especially if you require a steady income and need to minimize losses.
How to win on accumulator bets?
The popular accumulator is a favourite among players who stake minimum amount against a large number of odds and a lot of matches (ranging between 10 and 20 matches). Some bookies offer the best boost on accumulator bets and we can greatly increase our bankroll. So here are some of the tips and tricks to increase your chance of winning on the Acc.
Simplicity is key. Greedy punters tend to mix different league matches and also adding various match combination making it difficult to win. Also not forgetting the running bets combinations whereby a game that is to be selected two days ahead is picked today and left to run. Avoid difficult games focus on the easier to win while also using the simple combinations like over/under, both teams to score, home team win or away team.
Avoid greediness. Pick fair odds avoid long shot odds, you can set an average odd value let's say 1.5 or above. Although lower odds don't guaranty an easy win its better to safe than sorry especially if you are using the accumulator.
Find value for money. When it comes to betting always account for value, pick valuable odds that are most likely to win and avoid lower odds, sometimes teams which are favourites to win can lose.
How to bet on corners
Corners are not popular among many punters but the few who enjoy betting on corners can use the following tips to win on corners.
Pick the offensive team. Yes the teams with a reputation of constant counter attacks have an average of 10 corners, especially if they are losing and this consistent among top leagues.
Team motivation. Is the team coming from a previous humiliating defeat? Teams coming from a trouble losing streak tend to be more aggressive and this translates to more attacks and thus more corners or goals. Look at team tactics and their formation they usually reflect on the game tactics.
Be patient. Corners are the most difficult to predict and we should try and watch the game first before placing that bet. A come tactic is betting on the second half over/under corners, we have better chances of winning in the second half than the first half.
Predictable football leagues.
The following list show the predictable leagues as per the analysis of leagues across different nations and they are:
Unpopular leagues or friendly leagues. A few known about such leagues like the Scottish premier league or the Japan league which are considered predictable by punters, other leagues include Cyprus league 1 and the German Oberliga Bremen Division. The home teams are usually backed to win and with a winning percentage of 44%, these leagues are highly predictable.
High draw leagues. Top leagues like the premier league have a high chance of a draw since most teams are almost equal in strength and player similar football tactics. Another popular draw league is the Segunda B Grp and the France leagues which have a percentage of 34.8%.
Over the 3.5 goal mark. Teams with lack of solid defence are known for conceding more goals than leagues with impressive defensive records. The German Oberliga Bremen Division is popular for over 3.5 with a 65.5% of all matches ending with a more than three goals. The Scottish highland league is also considered the second highest scoring league with 62.0% as per the analysis of the previous season.
Home win leagues. Popular leagues have a record for most home wins include Nigerian Professional football league with 74% followed by the Bosnia-Herzegovina First Division with 58% and the third Czech Republic with 53%.
In conclusion, football betting is considered as the easiest way to increase your bankroll you only need to pick a strategy that works for you.