The excitement filled sport of boxing betting has become one of the best online markets to bet on with bookmakers rushing to offer quality bet types and value for money in their odds. Boxing is an action filled sport, with boxers cursing or even fighting before the event, rival grudges, blood and sweat. If you are not an action type of guy you may not like the idea of the hard hitting sport. This may be due to a lot of violence and opponents injuring or delivering deadly blows.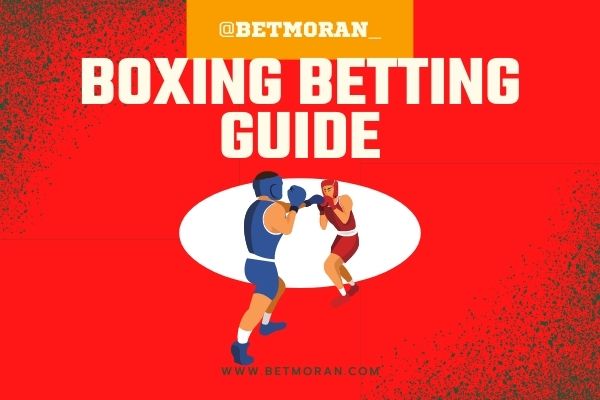 There are different rules for boxing, with unique bet types, à punter needs to understand how to bet on boxing and win, this article provides a detailed guide towards boxing Betting.
Types of boxing betting markets
Winner or 2 way bet: you will have to predict the winner of the match and incase the bet ends as a draw all bets are off, you lose your stake.
Method of win: the bookmaker offers two combinations for this type in which you correctly predict the winner and method of win (knockout K.O, by technical points or even disqualification). The odds are relatively higher than for the 2 way bet type.
Fight draw: it's the difficult type of bet in boxing and in order to win you should correctly predict a fight ending as a draw.
Round bets: boxing has a number of normal rounds and sometimes fights end during the first round due to a player being unable to continue because of an injury or suffered a fatal K.O. Round betting is similar to an over/under wager whereby you are predict a number of rounds during the fight.
Best Tips for boxing betting
Boxing is a different sport from the normal football, horse racing and American football. Therefore you will need different strategies when picking a winner and the common factors to consider in decision making include: strengths and weaknesses, attitude towards each other and motivation. So here are some of the tips to focus on when betting on boxing.
Weight: in boxing weight does matter and usually the heavier the fighter the powerful the knockout. Boxing categories fighters into heavy and lightweight. In order to compete a fighter is weighed if his over or under the range of the category he may be required to lose weight or gain. Its therefore advisable to pick the heavier opponent in the heavy category.
Fighting style: each fighter has a specific style in which they use and the common four types include: the boxer, the swarmer, the slugger and the fast puncher. The pace in which a fighter performance those stances and counter punches is important. Take time and study both your favorite and the underdog fighting stances.
Motivation: rival fighters going for the world tittle will play psychological games trying to intimidate their opponents with 'trash talk' and in most case the trash talker is sometimes knockout during the match. Fighters with long-term grudges offer an action filled event with each showing no sign of backing out with inexperienced fighters looking to prove a point by winning.
Check on other markets: a good punter should check on other available bet markets to find the most suitable bet type to wager on and also checking on the markets increases chances of getting value for money.
How the winner is decided
KO: it's a situation whereby an opponent is knocked unconscious and is unable to stand on his feet.
Disqualification: failure of a fighter to obey the rules or refers instructions results in the other opponent winning the event. Illegal hits results in disqualification.
TKO: technical knockouts are usually decide by the refer or doctor when a player fails in some random physical test that determine if a player is feet after a serious injury and usually head concussions are result of receiving KOs.
Technical points: after a heated fight with players showing great strength during all the rounds the winner is decided by a 3 refers and winner is determined from the score card of each ref.
Throwing in the towel: a fighter may seem strong to continue despite suffering significant injuries that don't seem life threatening at the moment and the coach decides to prevent further injury by throwing in the towel.
Common Mistakes to Avoid
There are a number of mistakes as a punter you can make that usually leads to more losses in the long run here are some of the common mistakes we make while betting on boxing:
scSpreading the budget: a punter may place wagers on both opponents to increase the chance of winning one of the bets and stake a small amount to spread the risk for each fighter. The more you spread the wager the more money you use and this is not a good choice since odds are usually small. The large number of wagers placed on different fighters may not be enough to return the amount used to place the wager and you will suffer bankroll loss since the return rate is low.
Don't underestimate the underdog: inexperienced punters usually bet on popular fighters and tend to ignore the rookie. Despite a fighter having a long term reputation of knocking opponents to complete total darkness they are not always invisible with the underdog showing spirit and heart of winning. It's important to do some research on fighters previous encounters and performance give details about the future outcome.
Check and check again: before placing a wager go through the bet slip, double check has proved to be effective with majority of punters with this habit correcting their mistakes and preventing losses. Double checking ensure you have the right events in your bet slip also time difference is a factor and also enables you to do those much needed adjustments.
Don't rush but take your time: in boxing events are promoted weeks before the actual events to boost sells on tickets and majority of punters rush during the last minutes before the fight begins. The harm of rushing is the increased chance of losing and majority of punters easily loss bets due to decisions made in a hurry.