Golf is considered one of the most unique sports in the world, earning it a tag for the elite in society. The sport is usually played by use of golf clubs (woods, irons and putters). The player picks the type of club to use and usually woods are used for long shorts, irons are used for precision shots while putters are most used for green surfaces. Golf betting is also becoming increasingly popular.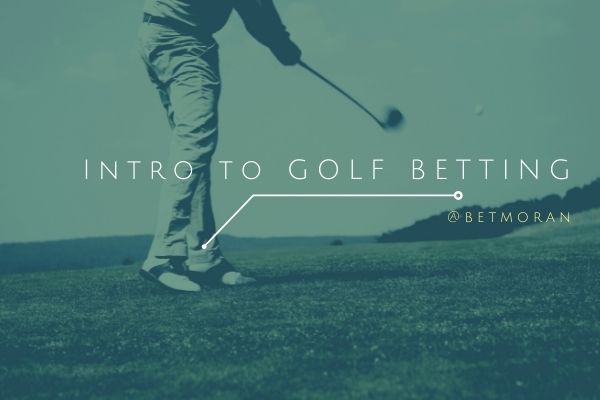 Golf is considered as a demanding sport for the bookmaker since golf tournaments don't have a sudden change or twist like well recognized sports like football where odds and results are always changing. The best part about golf is that a 5-par could vanish in one single hole anytime during the event and profitable odds can appear, with higher odds than other sports events.
Golf is considered by far the most profitable sport in online betting markets and a good example is betting on the legendary Tiger woods to win a tournament. Let's say the odds offered for Tiger to win is (8-1) or +800, if you place $10 dollar wager the payout will be $80 meaning that your wager on tiger to win has multiplied 8 times and the amount also increases with the wager amount.
So this begs the question: Why bet on golf? Well if you are looking to get value for money then golf is the sport to wager on and also bookies offer a lot of bet options to choose from making it convenient to majority of punters. Unfortunately golf betting is not legally permitted in some countries and you should therefore check on your bookmaker's policies towards your state location if online betting is legal in your state. This article will focus on golf betting and provide a guide towards online market betting.
How does golf betting work?
A common question asked by majority of punters new to online golf betting markets. Athough many of us understand golf betting as a sport, a few of us understand how the actual game works and most of us rate golf as a boring sport events. Golf like other sports has its equipment, rules and terminologies.
To understand golf, you need to know the terms of definition and this article will definitely take you there! The most common terms include par, birdie, eagle, double eagle, bogey, double bogey, triple bogey, ace and handicap are all terms used during a score.
Terms during game play include;
fore to mean a shot is going to hit someone,
putt is any shot taken by a putter club,
drive means a golfer has taken the first stroke in the tee box,
approach means that a player has stroke the ball from a fairways to green,
back shot is taken on a hill to manipulate the speed of the ball,
over clubbing is to uses the wrong club type leading to the ball travelling further than required.
Duff is simply a bad shot,
the turn is the half way point in a round of golf,
explosion shot, is a hard hit by a golfer to remove the ball from the sand and other terms used on the course include:
fairway is the well kept grass between the green and the tee box.
Rough is the taller grass bordering the fairway,
green is the are for positioning and putting the hole,
bunker is a concave area containing sand also referred to as a hazard and
casual water in the golf course not considered as a hazard.
Popular Golf Betting Tournaments
Bookmakers offer markets on popular men's championships also known as Majors and three prestigious golf events played by professional golfers like Tiger Woods and Rory McIlroy among others. The three tournaments are the Masters, PGA championship and the US open championship.
These events are contested annually and punters enjoy some of the best markets in golf during the PGA and Open championship. The Grand Slam was achieved by Woods (2000-2001) season and its whereby a golfer wins all the four men's championships in single season.
Apart from the PGA championship, there are other tournaments like the European Tour and the European senior challenge. These events are meant to challenge golfers who have yet to qualify for the Masters championship and these golf tours provide a busy online betting environment since events are available all year round.
The Majors bring together the best golfers around the global to partake in the masters championship annually opening up the best bet markets in golf and usually all professional golfers are involved. The season calendar and location for each event is discussed below:
Masters tournament takes place between April and August, in the United States of America (Georgia).
PGA championship held in May in the USA, involves various locations.
US open takes place mid-June.
The open championship held in the United Kingdom during mid-July.
Except for the Ryder Cup, professional golfers usually complete for themselves in the majors and the Ryder Cup is a competition between two teams (Europe and United States). The Cup is challenged every two years with the venue changing between European countries and states in the USA. The Cup was named after Samuel Ryder donated the cup in 1927. The biennial men's competition was originally against Great Britain and the USA.
Golf Betting Terms Explained
Golf spread betting- in this type you can place wagers on golfers finishing position, player against player and even number of birdies in a specific green (hole). Depending on the online bookmaker you can find a good number of betting lines.
Golf betting on players- here you are picking the outright winner. To win you need to chose the correct or most likely player to win and usually there 50 golfers in a single tournament. To increase chances of a win you can spread the wager on a number of potential winners usually two to three players.
Each way bet in golf- automatically divides your stake into half and the golfer will should either win or finish in the top five positions for the bet to be valid. The each way is considered safer because the chances of winning are increased and usually spot much lower odds prices than the goal spread.
Top ten finish- you simply have to pick a match winner or player to finish in the top ten and this is a common pick for punters wishing to experiment on other potential golfer's without risking on a win.
Finish round leader-is considered as the riskiest option in golf betting since you are betting on a winner on only the first round and the odds are extremely high.
Over/under betting- simply betting on a par (number of strokes required to complete a hole the come types par-3, par-4). The bet requires you to correctly predict number of par à players has to complete a hole and you can bet on over/under par.
Golf betting head to head; bookies may offer match-ups between two professional players going against each other in a competition and the winner is determined from the two specific players. 3
ball golf betting: the bookie provides 3 ball players and you will have to correctly predict which player will score the lowest in a specific round or hole. It's common during the first and second rounds.
Hole by Hole betting: offered in major tournaments, you are required to chose a player who will succeed in scoring a specific hole and its considered a risk bet. But worth the risk at the end if you correctly predict a players performance in winning holes.
Winner nationality: also known as top nationality. This bet is available on Ryder Cup only due to competition being against teams and not an individual, you only need to predict the top nationality to lift the Ryder cup at the end of the season.
Top Betting Strategies in Golf
Golf is considered an easy to predict event especially the Masters whereby a top golfer dominates annually in most competition but the truth is golf is a demanding sport and you may need more than just luck to win. In order to get the long-term advantage you may need to develop a strategy, to achieve long-term profitability. Here are some of the top strategies to use;
Latest data on results: statistics on a golfer's performance in previous weeks can help in the decision making process and you get a better chance of winning due to detailed data.
Golf Course familiarity: golfers who are familiar to a specific field will perform better than those new to a golf course and experience also plays a role here for the golfer.
Green in regulation GIR: it's a statistical category were players are ranked according to number of par to complete a hole. The GIR is an important Statistic to reveal a players ability and you should take a look at them before placing a wager.
Field characteristics: the general terrain affects the performance of golfers especially at the professional level and the landscape in terms of hilly or flat surface will determine a player's performance. In competition a winner can only be determined by his ability to utilize the opponents disadvantage to become his own advantage and some players take advantage of the field charteristics and work towards a win.
Weather forecast: nature highly affects the general environment with different climatic conditions in golf course players can perform better or even worse depending on the type of weather experienced. A wet field makes it harder for the ball to roll towards the hole and therefore golfers have to consider doing recalculation on their strokes.
Hedging on Golf
In golf, the aim of betting on alternative markets to minimize the risk of losing. Although this type is seen as a safer method, it may not necessarily be the case with the hedging of bet markets carrying risk of its own and that is the stake you are putting on the possible outcome. It's important to be careful when hedge betting because odds tend to change and such sudden fluctuations can affect the decision making process.
Betting on match-ups is another way of getting a profit but at higher risk, you may require both recent data analysis and luck to win, since this type of bet is difficult to predict due to players showing similar qualities and its unlikely to differentiate them, also focus on the general environment like if a player is motivated while playing in their local state or weather conditions don't focus on attitude only.
Live Betting on Golf
In play golf tournaments provide the best tailoring platform for you to make those tailored decisions and increase the chances of a win. Live betting has made punters move fron the traditional way of picking a winner before an event and in gold bookies allow punters to track happenings of a tournament. Providing real time data on golfers performance, you can predict a seasons winner from previous and current performance in the championship. The odds tend to vary with a favorite to Win sporting lowered odd markets compared to the start of the first round and second.
Alternative markets
In terms of the four tournaments, each player plays in a unique way and the difference is seen by the player's performance. The players compete against each other and if you see no particular favorite with all showing equal strength you should take the alternative markets on the Ryder Cup since the competition focuses on a team's performance and not a particular individual.
Picking a strong team made up of the best players is the most likely choice since quality of a player matters in golf, also look out for motivated players in a team. In conclusion betting on golf markets is more profitable with little upsets on a favorite player to win.
With the proper strategy, you can take advantage and win. Despite golf being one of the most unpopular sports event in most countries, iit provides a sense uniqueness with those exploiting its advantages get more from golf than they would from football and if you are looking to make a living from sports betting its high time you exploited the sports underdogs like golf markets.