Similar to horse racing, greyhounds are special types of dogs breed for their ability to reach to speeds and also agility. Considered as one of the oldest sport event and greyhound racing wagers have been placed long before football betting started. Although majority of punters who are new to Greyhound racing consider this as a straightforward pick of a winner by just identifying the fastest dog but in reality this is not correct since their a lot of variables to consider before picking a winner.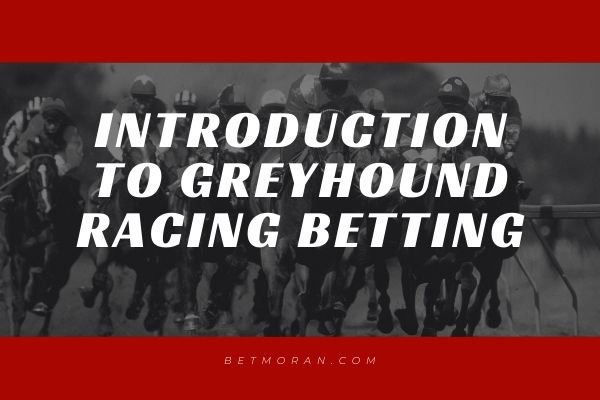 You first need to understand types of bets. Different types of races, start positions and general running qualities of each Greyhound varies. How you choose to use this information brings out the winning difference but you and the bookmaker. Developing a strategy for betting on races is vital in that you are better positioned to bet and win with minimal chances of losing since you are picking the possible outcome on solid data from previous races.
Types of Greyhound Racing Bet Markets
The types of markets are identical to those offered in Horse racing. So if you are familiar with such markets its much easier to understand the bet markets and for the new punters in town the following are some of the bet markets offered in racing:
Win bet also know as single or straight bet, from the name it simply means picking a favorite to Win and for the bet to be valid the picked winner must finish first in a race. Usually the first choice a inexperienced punter will pick during a race.
Place bet is the kind of bet in which you pick a winner to either finish first or second runners up odds are relatively low compared to the winner bet.
Show bet market requires your selected Greyhound to finish in any of the first three slots (1st or 2nd or 3rd position).
Each way bet is splitting the bet into two a half goes to the winning dog and the other half covers the place category. Although this option varies with type bookie and available markets. It's common for this bet to be used on underdogs since they tend to be more profitable than the single market.
Straight forecast is picking the first two Greyhounds to finish and should be in the exact order in finishing the race (1 & 2). Bookies offer long odd value for this market but also comes with a great risk and usually has a high payout if beat the odds to win.
Reverse forecast similar to the straight but different in terms of position and order a greyhound finishing position doesn't matter. It also involves a couple of straight forecast bets with half stake on each of the possible outcomes.
Trifecta/ Tricast / treble forecast exact replica of the straight forecast only this time you have to predict the exact order of the three finishing positions of greyhounds.
Combination Trifecta bookmakers require you to correctly predict the first three finishing positions in any order provide the greyhounds picked finish in the three positions.
Superfecta you only need to predict the exact finishing position of the first four in a race to win and you may find match better odd markets here.
Daily double you only need to pick the two Greyhounds finishing a race in the exact two positions.
The jackpot varies from different bookies this event covers a race between six greyhounds and six races.
Tips to Greyhound Racing Betting
Find value in orders: the general idea is to exploit all possible bet markets offered in greyhound racing and with help of different stats you are better positioned to find value in your bets. Don't stick to favorites when you can make a profit out off other more likely outcomes. The danger is the possibility of losing due to high risk or too many combinations being placed, this increases the chances of a bet failing and you should develop a strategy to better way options of winning better odds.
Be curious to know it all a professional punter will do the extra digging looking into outdoor conditions that may affect the performance of the greyhounds and also type of race track among many other variables concerning the race.
Avoid ignoring the underdog it is possible for a popular winning show Dog losing a race due to anxiety or fatigue and just like horses performance is affected.
Rule out dogs that have poor form records this week à dog is doing great winning races next week the dog is letting off and you should always try to avoid such dogs that exhibit a variable winning pattern.
Maintain simplicity in short bet on singles avoid the accumulator style of betting since too many combinations lowers your chances of winning by almost 23% since you are increasing the risk. Avoid running bets on a single bet slip and always check starting time of popular races.
Avoid the 'crowd effect' the crowd influence movement of odds to rise or fall since the bookmaker tries to balance wagers so that in the event a bet wins their able to make payments. Therefore lower odds don't necessarily mean that is easy thus the need of extra information from the stats and punters in the field.
Other factors to include (Distance, Age & Surface)
A standard race track has 4 bends, is oval shaped and about 400 Meters in length. The track varies according to distance the common types include: sprint (2 bends), stayers (6 bends) and marathon (8 bends). The above information is important when picking races to bet on. The track surface although majority of UK race tracks are sand surfaces the weather also affects the general performance of the dogs with greyhounds being fast in hot climatic conditions than cold and wet conditions. The age, 3 to 4 year old dogs perform better than younger ones in marathon races. The grading system used include: D – sprinters, S – stayers, A – runners, H – hurdles.