Online betting has over the years evolved to become a source of living with different ways to earn from betting. However apart from sportsbooks, a lot of youth have exploited the endless possibilities the online betting industry has offered and with tipsters emerging claiming to offer fixed odds or paid betting tips on pre-match events. Why spend hours searching for the best odds or boosted odds when a another person who claims to be a tipster has reduced the time meant for analysis and the catch is we have to pay before receiving a given number of tips? Sounds straight forward right?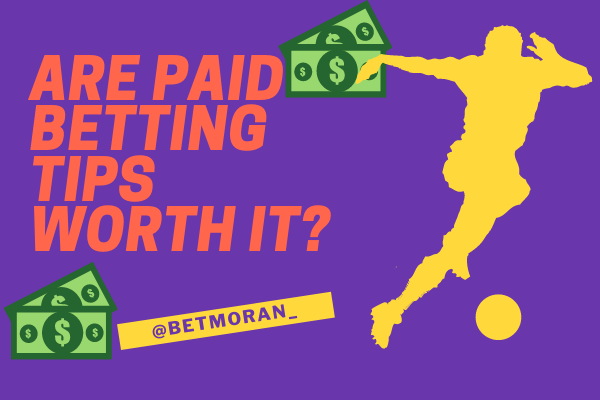 Although there are some legit tipsters in the betting market, there are still some looking for ways to get money from you and we should also note that there is no such thing as fixed odd or even a fixed match. The possibility of the tip being correct is usually an average of 50% meaning it is possible but other factors may change the final outcome.
Apart from the paid betting tips there are some legit free betting tips websites that offer free tips on an event and they base the outcome through experience, usually they earn by the traffic flow in their website thus also earning from their online betting tips. They include betmoran, freesupertips, olbg, betting expert, infogol among so many others available online.
How can you tell the pros from the amateurs?
Generally these sites are operated by humans or an algorithm designed to use previous statistics to provide detailed information on the event and usually tipsters offer a much better possibility than your own predictions and we get a better chance of winning from another source than your own predictions of the pre-match.
Most tipsters have dedicated their lives and work to football among other sportsbook events. For instance, lett's say you what something done like installing a new satellite dish on top of your roof. Sso how you plan to install it may seem more dangerous than just paying for services rendered by a profession and avoiding getting injured during the process.
There is no easy way to way to pick that trusted tipster and at first it may be difficult to believe in their services after random tipsters joined the market and now days some tipsters offer the option of giving you a list of prediction.
In the event you win you pay them and this is unusual since they are giving you odds and trusting you to pay after winning. However paying for betting services after a pre-match event may look like a legit way to earn that stable income since you only pay after winning and tipsters claim they chances of winning is high.
Although this is a good deal sometimes it's better to check the track record of tipster based on previous events they predicted on their website and a good tipster provides predictions for all events not focusing on one particular league.
How to pick the right tipster
The internet is full of adverts with different tipsters claiming to offer payed tips on different world sportsbooks events especially football and this trend has led to both amateurs and pros dominating the online market.
As a punter you have to develop the rare sense of the third eye to identify that legit tipster in the market and this is done through research. Do not jump to paying a tipster claiming to be better than everyone else yet they don't offer proof of their 'great service' and we can usually identify a good tipster due to previous prediction.
Although the past doesn't predict the future, the tipster may offer legit predictions and by luck they all end up to be correct. However the mentality that each prediction tipped is correct may yield disappointing results and we sometimes need lady luck during such times.
Never fall victim to the popular screenshots of winners bet slip, yes it may be true that someone won a huge sum of money through the website and we have no actual proof that the bet slip was not 'doctored' based on previous results. Its rear that a tipster will ask a random punter for screenshots on win and they usually don't contact their customer. Unless the winner is your close friend, always take time to verify the website you have chosen and don't base their tipping qualities base on ads found in different social applications.
Do a background check, ask them questions concerning their operations and also check their online reviews, although some may be manipulated there some customer that may offer a different view from experience with the tipster. A credible tipping website won't spend time and money in doctoring their reviews, as well as giving out hyped information about their operations.
Look for sample work or ask the tipster to provide evidence of their operations among other previous winning track record based on number of correct tips and usually they provide a short format of their work meaning we don't have to go over a lot of information to get what we are looking for. A legit tipster will explain in detailed that they are definitely not hiding anything from the punter and all their tips are winning bets.
Be cautious with this random texts, adverts on social media (Facebook) if you need their service you will look for them and we should not be easily persuaded to join a random tipster who has access to our phone numbers and this rises the alarm of suspicion. A good betting tipster doesn't look for customer but they only let their work speak for itself.
What you should keep in mind
Understand the service offered, risks if any and mode of payment.
You must be All IN or All OUT if choose a service follow the tips provided and avoiding adding your own tips.
The tipster's services are not always correct and we may experience losses at any particular time so it's advisable to manage money wisely.
Do not overestimate the possibilities of winning and don't plan ahead for money not yet won.