The word long-term is self-explanatory but the word Ante Post betting is defined as betting on horse/ greyhound races by placing bets on bases that the market value is more favorable presently than when the market opens.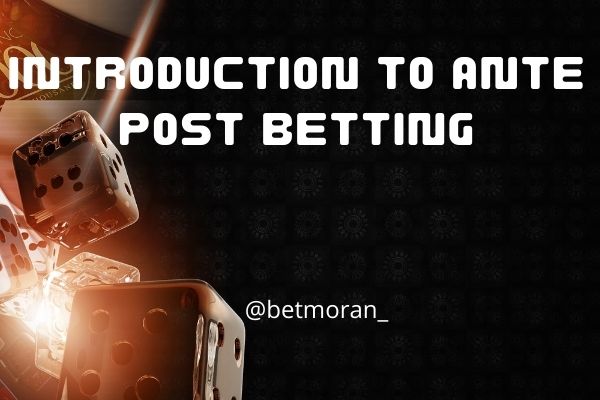 The definition limits us to races but in the real sense it applies to most events that have not yet started, the long term bets can run for days or even months depending on the chosen market and is usually done to make a profit since odds are relatively higher before an event starts.
Don't let the fancy word used cheat you into think long term bets are different form regular normal bets, the difference is the starting dates and the higher odd value, making long term bets nearly unpredictable in some circumstances and this also depends on event.
Long term bets have advantages and disadvantages therefore in order to better use them effectively we need to first understand how they work and when to use such bets. Nowadays most bookmakers offer markets on football matches that are more than 48 hours ahead of their match date time and thus we can either place that early long term bet or just wait hours before the event starts. Some of the pros and cons that come with long term betting include;
Pros of Ante Post Betting
Greater odd price: This is the mainly the reason why such early bets are made in the market before a given future event happens and at times this is risky business as compared to the match date. A professional punter who is more experienced may use this a long term bets to increase the potential win on the final bet slip and this greatly increases the possible profit margin.
Helps in early cash outs: the cash out feature enables us to make that early payout option and is mostly done within the match period time frame. The long term bet can save you from losing a leg by failing on multi bets by a leg and this acts as grace period enabling you to cash before the event even starts.
Gives punters the benefit of doubt: this is sometimes the only time the uncertainty between bookmakers and Punters in the market are nearly equal. Meaning that both of them are trying to predict a future event without any research done and if the predictions are right or wrong can result in either a win or a loss depending on the markets selection.
Lower commission charged: sportsbooks events have relatively low commissions charged on long term events since there is a possibility of a match being postponed and therefore we are charged lower commission to motivate you to place bets on long term events.
Humble Time: long terms bets come with the advantage of time we can use more bets on a slip since we have enough time to choose different sportsbooks events going through different markets being offered.
Cons of Ante Post Betting
Difficult to predict: in predicting future events that are yet to happen makes ruling out possibilities difficult since there is no supportive information based on research to efficiently predict and that win.
It more risky: the main risk is the unpredictable nature of the future and choosing a future not yet to happen the chance of losing is more greater than, those posed by normal bets.
Easy to forget: long term bets are hard to keep track of and may be forget over a period of time. The result of such situations is that the cash out feature may be forgotten and as a result you may loss without any knowledge.
Increase in anxiety: punters become more nervous after placing on Ante posts events and this is very unhealthy betting style. In order to better enjoy betting always be patient when betting long term bets and avoid stressing.
When improving long term thinking skills
When your schedule may be tight in the coming month
When you want to utilize high odds
Sheer luck
When you want to prolong the payout dates
When the chances of winning are high
When you want to play on favorites to win
When is the right time to implement this type of betting and why long term events are considered effective, with different betting markets? Today we help you unravel this mystery and here it goes;
Using long term bets has shown that punters have increased sense in long-term thinking, meaning more people are think ahead of an event before it starts and the main benefit is the greater odd value offered.
Nowadays betting has become addictive and punters especially those that have jobs that require a lot of working hours may see Ante post as a better way out since in that period they may not have time to bet on the days matches.
Like said earlier the odds offered are higher before the match date than during the match date and if you are looking for that profit margin then it's better to take that early risk. Newbies often make this mistake unknowingly and due to sheer luck they end up winning.
The point is that long term bets depend on luck not prediction or tips from promising tipsters and in order to benefit from this type of betting you need luck, lots of it. If you are that punter making a living out betting, sometimes it's advisable to make that early cash out option and at times it's also important to let that bet slip run over a period of time.
This betting style gives you time to think through your possible options and come up with an effective solution. Through years of experience, some of us can predict some events by just thinking of it and not basing findings on intensive research and this can be used to predict long term events, especially on football matches between home rivals.
Punters love hot matches since predicting these events possesses an advantage due to the presence of an underdog and also we get ample time to identify such events.