Everyday life requires us to learn basics before advancing to the next level just like football, tennis and many other sports events, we first learn the rules, how to score points among other things concerning the sport. Although betting is silently different depending on the bookmaker, there are a number of universal standards set and can be found in majority of the bookmakers in the market.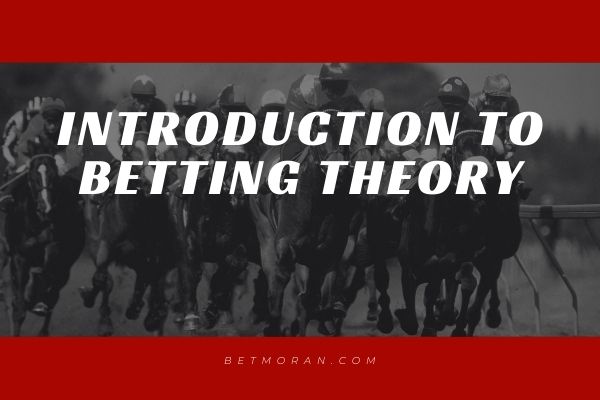 Before betting we must understand that it has long term effects or short term effects depending on how you plan to use the online gambling bookmakers will affect your lifestyle and it's advisable for interested punters to first get enough knowledge before venturing into betting.
A punter is nowadays not limited to just sportsbooks but we also have access to a variety of markets on daily basis. Majority of punters don't take the time to look at the betting theory and they basically learn as they go, making mistakes, learning new things gives them pleasure. Such punters are categorized as casual they play for fun, unlike the professionals who critically analyze before placing bets and usually they have plans or a strategy which helps throughout their betting career. Bookmakers offer a range of markets and we can pick our favorites to bet on.
The unlimited access to sportsbooks betting and online casino has made majority of punters can now earn a living from both sports betting and virtual games. A good punter will take time to understand which markets best fit they playing styles but since most of us don't have any experience concerning betting, it may be hard at first and with time we acquire experience since betting can take up to years to master.
Tips on online betting
Develop a plan or betting strategy; without a plan you can't be organized and deviating from the objective is common among beginners. So having a detailed plan showing number of selections, stake amount and bet types to use can help you when betting. Betting is not easy that's why we need a plan to ensure we have a good winning percentage besides betting on luck only.
Take time to understand bet types, value for odds; there are a good number of bet type markets offered to a punter on sports betting and therefore by first understanding how the 3-way, double chance, over/ under goals work can place us in a better position to use them when the need comes up. A good punter should be able to utilize the available resources to create productivity by at least winning from a strategy developed and also should be good at analyzing past events.
Try live betting or pre-match betting; after understanding how the system works try the various features available on the betting platform like live streaming and if the shoes fit we can be more comfortable betting on favorites than markets not yet tested. Its recommended you have a go at most of the available markets with small amount as stake since you are just testing to get a feel of the market and we should just invest the surplus money since winning on casual bets is lower than a professional bet.
Keep records on previous results; whether you lost or won its important to keep records and learn from mistakes, to avoid making them in the future. This helps you gain experience on better decision making and we can determine the right time to cash out.
Why we need to always have a betting plan;
To be successful at betting apart from depending on dumb luck we need correct interpretation of data, assessment of odd value, financial discipline and a good memory. All this are included in a well-planned betting plan and can be used in online betting, without an organized betting plan we are doomed to fail.
Since majority of punters randomly place bets without analyzing or formulating a plan, a small percentage win such events while majority loss but if you can create a functioning betting plan you are placed in higher percentage of winning than casual punters.
There is no formula to betting but we get the general idea when we analysis a pre-match or in-play match and may vary for casino games. Although their tipsters in the market claiming to offer fixed odds in the market, it's not recommend to pay for fixed bets since sports betting is unpredictable, therefore we recommend sticking to the basics of gambling that is analysis, look for value in odds and place reasonable stake amounts.
Tips on improving you're betting career to next level.
Self-analysis- go through previous bet slip results history it doesn't matter wins or losses, to reach the professional level we need to understand our mistakes and look for solutions to avoid making silly mistakes that end up costing us money. By self-analyzing improves better decision making and also we can exploit other betting options or markets that we didn't initially notice before.
Control emotions- after losing we tend to be emotional, we all don't like losing money but it's part of the job so being positive and calm after a loss is a difficult skill, if mastered can prove to be an important virtue. We should train ourselves to be calm since anger can cloud judgement and cause more harm than good.
Develop a strategy and be consistent- being new at betting means you are still experimenting with online gambling and therefore not organized or focused and usually to become among the best professional punters we need to understand your gaming style.
Financial discipline- if you are looking to make profit from online betting you will need to manage finances to avoid bankruptcy as a result of addictive gambling life style.
Create a winning mentality- start with small wins to boost confidence after a losing streak, look for events you like and place bets on such events. Being positive and aggressive can be beneficial at some point in your betting career.