If you are a regular punter, chances are very likely you have gotten the sad but inevitable feeling of seeing your wager going to loss before it is even settled. Luckily, bookmakers are nowadays offering the cash out feature on their online platforms. It has become a common trend since it acts like insurance due to the fact punters can control the final outcome of the event before the match ends. We are now able to control the final payout amount and instead of losing the bet we can claim the cash out and get part of our initial stake amount.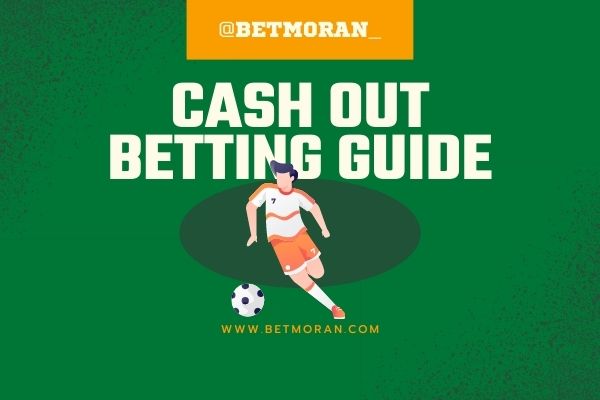 The cash out feature if used early enough can be more profitable than later on in the dying minutes of the event and choosing the best time to cash out will prove valuable. Although cash outs are nowadays filled with a lot controversies and this is basically based on the bookmaker's reputation.
The common believe is that most bookies offer a much better price for their cash out services this may be true to a given extent and mostly bookies offer a small percentage back once you cash out. However, we still get an assurance of getting part of our money back and the amount given back is based on calculations generated by the system. When deciding on the cash out we must be absolutely sure since such a decision cannot be reversed and sometimes letting the bet slip run may be profitable.
Cash out meaning
This feature gives punters total control over the final bet slip outcome and we can make cash out anytime as long the regular time is not over. Depending on the bookmaker offering this feature we can make partial cash out which also us to let the bet slip run and we get back part of our initial stake, the other option is the full cash out feature.
We can easily access the cash out feature provided you check if the bookie you are betting on has this feature since not all of them offer this cash out feature, we can find the cash out option on the bet slip and easily get back money with an easy click. Majority of punters prefer claiming the cash out early to get a higher payout compared to a late cash out and the amount depends on your stake.
Cash out strategy & when to cash out
The are three cash out strategies they include the Acca bets, livestreaming and partial cash out option:
Bet on the live streaming; the cash out feature can help you out of sticky situations especially if the bet is failing, we can easily avoid losing all our money and get back part of it. This feature plays an important role in securing risky bets and preventing us from complete loss and sometimes we may rush, ending up making wrong decisions but the cash out feature enables us to make this correction.
cash out on accumulator percentage; the acca is sometimes difficult to predict especially if we have a variety of matches at hand, we are waiting for one final selection to be correct, but the stats are not supporting this and we may end losing because one game. Although we may not get the full payout amount, we still get part of the stake and this is generally considered a safe option than risking it all.
Partial cash out; this is the commonly used and is not available on all platforms. The bookmaker usually allows part of your money to run after you have made a cash out decision and allows us to still get some money back, while also risking the rest. The cash out splits your stake into two, therefore providing punters with mental stability that is part of their money is safe and the other is allowed to run, if the chances of winning are possible.
Live betting is sometimes tricky since we get a lot of information at a time it will usually lead to miss judgement or misinterpretation leading to a premature cash out and you may end up losing a bet due to the option. We must be sure first before we clicking on the cash out feature since once the decision is made, we cannot change it and we should make decision-based numbers as well as other factors affecting the match.
Especially If you have combined matches all starting at the same time it will be wise to monitor them through out on the livestreaming option, but some of us don't have that luxury of time can include later on matches and depending on your betting provider we can still access the cash out option.
When not to use the cash out feature?
Understanding when to correctly use the cash out feature is sometimes a hard task and therefore, we may need some strong persuasive information from different sources on the same subject or event and this will help to clearly define the possibilities. Although we may have different opinions from various sources, it all comes to you since it's a personal decision we are free to choose our paths and this are some of the tips we can use to make that decision.
Avoiding fear, fear is one of the human traits that makes us different from wild animals and therefore we can see fear as advantage or disadvantage and this usually affects our decision-making process. Fear may cloud your judgement and make you make cash out decision before acquiring supportive information from sources. By not letting fear guide you into decision you can make better decision that will help in making a living from online betting and cash outs can valuable if used appropriately.
Seizing the moment, if you're coming from a losing streak we can always up our game and get back to our wining ways by utilizing the cash outs during hopeless moments like the acca or live betting. In order to make cash out a valuable tool in your betting style ensure first we have reliable information on the event before making that rush decision and early cash outs are more profitable than the last-minute cash out which is harmful.