Multibet betting has over the years become a common trend among punters based in different parts of the world with online bookmakers offering mouthwatering offers on odds that encourage multiple low odds multibet strategies and has over the years been a favorite for many punters in the market.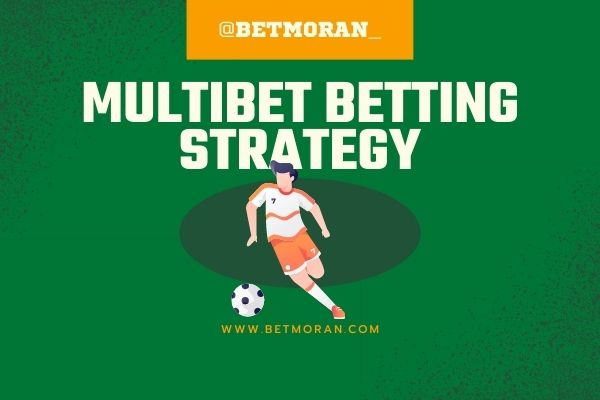 Although betting on low odds is considered safer by most punters but the payout is relatively low and that's is mainly due to the extremely low odds placed. The multibet strategy usually builds confidence but at the end of risking it all we only get back a small amount for our efforts.
The low odds multibet should be selected from a defined reason and should not be based on intuition or number of available matches with boosted odds and we usually go wrong from here. The best strategy is understanding the best multibet strategy for you and we should not place our trust in extremely low odds. However, this may be considered a long-term source of income and may not be satisfying if your looking for more the betting on low odds is not for you.
The Low Odds Multibet Theory
Let's say you are placing a bet on the home team to win with low odds of about 1.5 or lower, let's say the stake amount placed is around € 20 and, in every bet, you would need about € 220 (6 doubles, 4 trebles, 1 fourfold). If the selection is correct you will get a fair payout but compared to large odd multibet it will be about half that amount and this is actually worth it but if you are risk taker this is not enough.
The percentage of winning a single bet is usually a random of 35% but compared to multibet betting which is around 12%, most punters will prefer the single bet and will only pick the multibet bets as way of getting a shot in large payout amount. The logical reason for backing singles is that its more profitable that placing multibet bets at the same odds with the same stake amount.
System bet is usually a good way of safeguarding the initial stake when placing a bet on multibet and most punters see this option as a way of getting back their losses. However, backing low odds does not really prove that we have backed our loses, let's say you win 3 out of 4 matches on a multibet this doesn't qualify us for more that 80% of the total stake and therefore proves that low odds don't really back our loses. Although low odds multibets are safe, we get better payouts from backing singles since their more profitable than multibet system bets and its advisable to bet on singles.
Mammoth Multibets
Punters nowadays place a lot of combinations of up to 8 or more matches with a combination of 6-7-8 multibet bet and this increase the possibilities of losing the event. This is considered a profitable option but also the riskiest since we have doubled the possibility of losing and this is hard to get all combinations, number of odds don't not matter but the number of selections.
The best solution to building a multi-match multibets is placing a minimum of ten acca matches to a maximum of fifteen matches on the acca and this ensures the chances of winning is raised to about 45% and we only need to win about 8 matches out of 10 matches.
Although get 8 matches ensure we get part of the payout depending on the online bookie, 9 matches also don't make it any better but at least we get a shot on the money back. The profitability percentage is relatively lower than for the singles and we get a very low profit percentage ratio and this is discouraging since we risked a lot of money to only get back part of it.
Fewer Low Odds Multibet Selections = Better Chances
The logic behind this strategy is picking a limited selection on events and to get a better a chance of winning. The payout is fair compared to a large number of multiple games which usually results in a loss or lower payouts since not all the games predict didn't win. Winning all the multibet selections is better than winning just some games, winning all 5 selections results in a match greater payout than winning 9 out of 10.
The few the selections the better the payout!
Therefore, its always wise to bet on a few leagues or matches than betting on a variety of markets that only rises the payout amount at a greater risk and the best option in order to secure a win is playing it safe by placing fewer odds and matches per event. The possibilities are endless we can also place bets of 10 matches per league to acquire a better chance of winning and this spreads the stake over a number of multi bets on the multibet strategy.
Pros and cons of Low Odds Multibet Betting
Pros
Higher returns over a long period depending on the minimum odds and stake amount.
multibet betting on low odds is considered safe by most professional punters since its much easier to win.
The minimum odd makes its easier to pick matches based on odds and not the number of selection and in the event, we lose by a match we still get part of the initial stake up to 25%.
Cons
In the event of a loss we can't get back part of the money and it usually hurts when money is involved.
More time is spent in searching for the best markets and higher odds.
Tips on Betting on Low Multibet Odds
Avoid betting on more than one league or mixing different sporting activities, we like to refer to such matches as debris or high-profile matches.
Consider doing pre-match analysis to identify motivation or other key factors that may impact the match outcome.
Pick an online bookie that offers the best odds or multibet systems that are more favorable to you and also consider cash out features.