The Multibet betting strategy is rather a favorite among professional punters and it is popular especially for sportsbook markets. Instead of placing a single bet we can place a combination of bets in a single wager to get a large payout.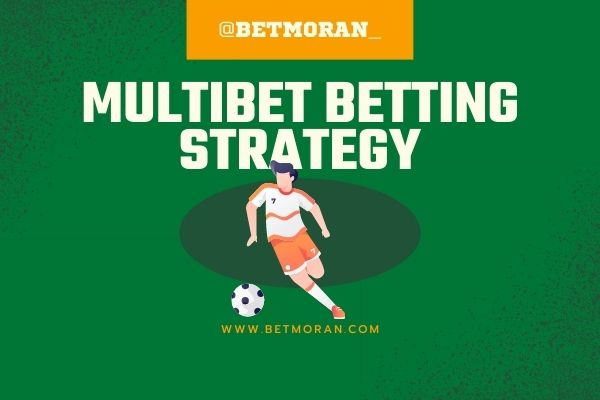 Multibet in more simple terms are known as accumulator bet (Acca) and we have to get all the combinations correct in order to enjoy the large payout. However the more you add the matches the higher the chances of losing the bet slip since the risk factor is increased. The Multibet strategy may require a minimum amount which makes it possible to win an event with little stake and with the accumulator the possible payout is higher.
The correlated Multibet can be used to combine a weak betting line with much stronger numbers to increase the accumulator percentage.
The Multibet Betting Theory
In simple terms the Acca is a combination of more than one event in a betslip and depending on the bookmaker we can have combinations of up to 25 selections on bet slip. Some bookmakers may offer a bonus percentage on the maximum number of Acca but we are also increasing the chances of losing the match.
Types of Multibet
There is usually two types of Multibet;
Straight Multibet
Multiple Multibet
This type of Multibet is straight forward as the name suggests and is actually the simplest form of Multibet betting strategy. Being simple it comes with unlimited risks since we have to win a combination to enjoy the full payout amount on the accumulator.
It's a popular strategy since its considered safer due to confident match picks meaning we can't lose due to safer choices, however it's much harder to win a fivefold and therefore it's advisable to spread a six fold into two straight Multibets, for example two doubles or three depending on available stake amount.
When picking odds 1.50 on a six fold is usually not a good deal since the projected win is actually lower and thus the value of money is not accounted for in the odds. However the probability of winning with a lower payout is high making this a wiser choice compared to a lot of combinations.
There are a number of multiple Multibets depending on the bookmaker we can get a variety of combinations and system bets, to enjoy this we need to at least get all combinations correct. Despite losing one or two combinations we can still claim part of the money we could have won but also this depends on the terms and conditions of your online betting provider.
The multiple Multibet payout is usually lower than the straight Multibet since the stake amount is spilt over multiple a good example is on betting on 10 selections the possible combinations is 6 doubles and 4 triples so if you placed 50 dollars as stake, the combination splits the stake into 5 dollars each. i.e. (Trixie, Yankee, Heinz). Although the multiple Multibet isn't profitable we still get a given amount when we lose a one or more games on the same bet slip.
So How Do We Win a Multibet?
This is usually not an easy task since it depends on a variety of factors that affect the final outcome of the match so betting all this factors to win is no walk in the park and even experienced punters have not yet found the cure to winning all your combo bets. The best tactic to follow is to simply calculator the number of average odds and this is used to determine the number of Multibets required, in order to secure your stake.
Cashing out Acca bets
The cash out feature has over the years become a favorite to punters since it gives them the power to redeem their wagers on the final outcome before the regular time ends and is usually used when more than 1 event is failing. However we can also use this option when four out of five folds are winning and the last fold starts after like an hour.
Some bookmakers in the market can offer the partial and the full cash feature on Multibets, thus we can either choose the partial feature to allow part of the stake to run on to the end. The main function of the cash out is to prevent complete total loss.
Enhanced odds
Boosted odds have become a common site among bookmakers in the market with each offering a boost to odds on weekend matches to encourage punters to place bets and we can capitalize on this by using the Multibet strategy. The Acca of an average bookmaker is about 15% to 20% boosted when you bet on a number of multiple Multibets and this can bring you back from a poor streak performance. Although this strategy is more profitable the down side is that bookmakers use boosted odds to encourage betting and doesn't mean your chances of winning aren't any better.
Multibet bet example
Let's say you are betting on NFL the three games picked include LA chargers, SF 49ers and No saints. This means that the amount of juice you will be placing bets on will be lower due to small bankroll therefore the Multibet comes in to the rescue and betting on Multibet rather than singles significantly increases the payout about from the small amount as stake.
Multibet betting odds
The systems of bookmakers when it comes to Multibet betting on sportsbooks varies and thus we can get even much better odds on the market. The Multibet odds may sometimes seem as 'suckers' but this is not actually true since bookmakers gain a mathematical advantage when they offer markets on Multibet betting and this is usually mistaken by punters.
A good example of the odds are 2 teams 2.6 to 1, 3 teams 6-1, 4 teams 10-1, 5 teams 20-1 and 8 teams 150-1 therefore the difference between 2 teams and 8 teams if large and thus we can loss it all on 150-1.