The popular multibet has over the years attracted both professional punters and newbies. This is because the multibets are believed to be more profitable than singles bets. Majority of punters prefer multibet betting using different combinations and bet types to get a profit from multiple bets. Generally this is a risky strategy but if you're looking to play it safe and at low profit margin acca bets is not for you.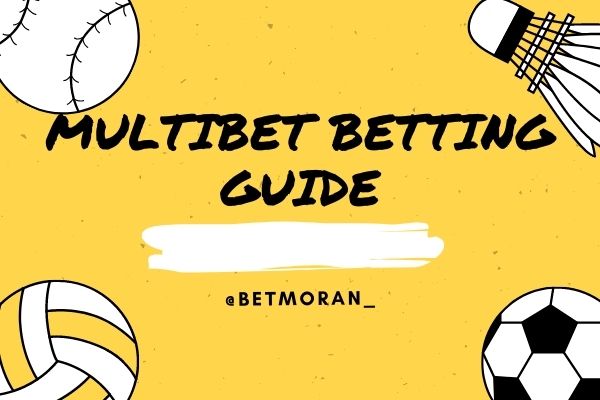 Although the risk of winning multibets (parlay) is around 30%, a good number of professional punters believe that it's a good deal compared to single bets and therefore the risk is worth it in the long term. The trick is to bet on winners and this makes it less profitable since majority of the odds assigned to a winner are relatively low.
The possibility on winning on such low odds is possible but adding more selections on sportsbook events may rise the payout amount and also increase the risk of a match failing. The acca percentage is usually shown on the bet slip on the online platform depending on your bookmaker and can vary from bookmaker to the other. The variations are brought about by the completion strategies employed by each bookmaker and we can take advantage of the offers to win big without spending a lot of money as stake.
Definition of Multibet Betting
The general idea behind the accumulator bet is simply using a combinations of two or more sports events selections and placing a single stake amount to cover all this bets as one. There are varies names assigned to number of selections like for example a number of three selections is known as treble bet and so on, the important part is selecting a limited amount of selections to reduce risks associated with multiple bets.
However we can also be limited by the bookmaker since they want to ensure the bets covered can be payable and the limit also varies between bookmakers in the market the common limit on multibet betting is usually up to a standard of 20 selections per bet slip.
The Winning Possibilities in Multibet Betting
The numbers usually don't lie and it safe to say that odds offered by the bookmaker is prediction of the possible outcome. Underdogs are represented by exaggerated odd values since the possibility of such hits occurring is near to impossible but don't get me wrong sometimes the underdogs win and if you backed them you can easily profit from such bets.
However, the favorites to win have lower odds and this is a balance created by the bookmaker to ensure if the either side wins its able to payout but also make a profit. Each time you increase the number of selections you putting yourself of losing it all even though you get some of the bets correct, we still loss since the acca requires you will all the selections to receive the payout and although some bookmakers offer money back if you lose by at least one selections.
In order for the acca to be a useful tool we are recommend to win all matches to fully benefit from this multibet betting strategy. However, we should be aware that the numbers don't actually show the outcome of the match at the end of regular time and therefore we should base our decision on intense match analysis. Therefore correct selections equals a good profit margin and can be considered a more profitable approach in the long term.
Placing your Multibets
There are a number of good reasons to do multibet betting, a professional punter will try to avoid losses by betting on a single bet, while a risk taker will focus on placing winning combinations and will use a reasonable number of selections as well as stake amount.
to multiply the profit
combinations of bet types and odd values
Generally acca increase the payout amount by more than 100% and anything more than this is considered a risk since the combinations are too many. To get the best out of acca we recommend placing bets of 2.00 odds or less and a selections of about 7 to 10 favorites to win.
Identifying value for odds is hard but if you can manage to beat the numbers and find winning odds no matter the value, with the proper bet type combinations we can easily win a good payout amount. In order to achieve this we should master financial discipline, avoiding being greedy and also a little bit of luck won't hurt to get a big payout.
Choosing the right Multibets
The choices you make bring about the difference in multibet betting, we should understand that there is no right or wrong in betting but only the consequences of the choices made and it's important to understand sports betting can be at times difficult to predict, meaning we can lose a acca bet by a single goal.
The betting systems like the Yankee, Heinz among others are a type of accumulator bet (parlay) and this systems allows punters to build a pattern, especially on football betting and we can still win despite a selection failing. Choosing the system bet ensures that the number of combinations backed can still win despite losing by more than one selection on the accumulator and the amount payable is relatively low.
Cashing out
Number of selections and odds
Enhanced odds
The cash out feature gives punters the power to terminate or run a bet depending on the cash out options selected and we can make this decision within the regular time. However this feature is also tempting and we can make cash outs due to anxiety. The number of selections matter and also the odds market picked also play an important role in the acca bet.
We should carefully pick matches and also limit odd values to ensure a win. The bookmaker may offer such odds to encourage punters to place wagers but this is actually a smart move on the part of the bookmaker since the get money through wager and therefore they can easily make payouts.