The betting industry has different options on how the online betting companies work and there are a number of advantages and disadvantages on betting using multibets. The common theory is that we get a better chance of winning being on multibet bets than betting on the singles system and there has been a debt of the years which one is the best option for punters.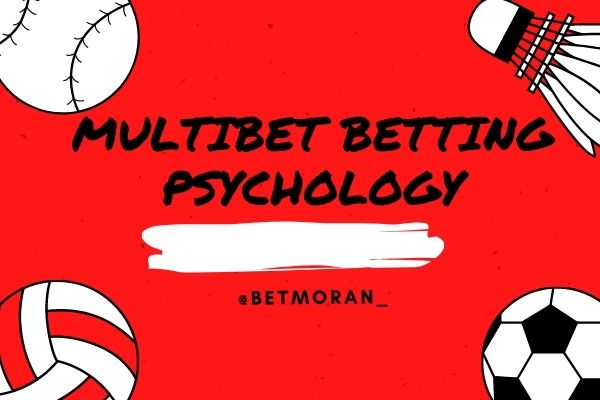 Others claim multibet make winning difficult and this is actually true since the more the games selected make it difficult to win, unless you play fewer matches a day, we aren't safe from the multiple selection problem that has affected winning streaks or losing streaks of many punters in the online betting platforms.
The multibet is a tempting solution to huge payout amount due to the large figures each time we use a combinations of multibets and usually a general belief that we can make a killing from multibets but the fact still remains to many matches equals to many possibilities therefore in such a situation the single bets may look safer and profitable than multibet bets.
Punters counting their chicks before they hatch usually end up losing a lot of money due to the psychology played by betting companies, especially on odd value and thus making betting even more difficult for experienced punters since the odds influence choices that are to be made. The main issue with multibet bet is the psychology behind the odd markets and possible win which are sometimes too good to be true.
There is no sure winning strategy on winning on multibets
Majority of as place bets as a group as viewed by most online bookies and they base the odds based on the direction the crowd is heading to and this usually works well with their simple tricks of rising and lowering odd prices to stimulate movement.
The instincts used by most punters places them in a tempting situation and makes most forget their gaming strategies and thus leading to rash decision making which results in losing streaks. Take a moment to view your bet history results and you will notice multibets above 5 legs have result in majority of your wins while multibets above ten are just loses and this is why we lose more on multibets than single bets because of too many matches with different combinations on the multibet bet.
The best strategy is not the safer low odds or a combination with higher odds but with patient and good observation skills also discipline plays an important role in managing a winning streak. When betting a good punter should develop a check list, yes this may consume a lot of betting time searching for leagues or popular events of the day and this is usually supported by most bookies who offer boosted odds on specific sportsbooks.
We can get much better results by grouping matches into categories and later on place separate multibets to ensure we get to spread the risk over a series of controlled multibet bets, this helps in increasing the chances of winning.
The key is to avoid too many matches, yes this actually a simple trick but effective most punters place bets out of greed not realizing that some odd values are actually exaggerated by the bookie to encourage punters to place bets and as a result we may end up losing money due to a loss of more than two matches, this is actually a common thing whereby a punter claims he lost the multibet bet because of a team or teams.
Punters with the sense of hunting boosted odds usually place a lot of matches with a small stake with the aim of winning big, although the risk is minimum and the possibility of a huge win great, the multibet bet usually fails due to too many picks on matches. If this persists over a period of time may result in a lot of money being lost over a given period of time since betting on such terms leads to more failures than the rate of success even though your losing small amounts of money it still counts and it's not just a number.
Use an average odd value
Pick odds that range with you is actually a good idea and should not be above or below the value you like to bet on. Yes, picking odds of 1.5 or below may work but if you are looking for making the best out of multibet bets you should consider using a combination of both high and low odds depending on the difficulty level of the match based on research done through pre-match analysis.
An experienced punter will choose to lower the risk factor by placing bets in categories with difficult matches taking a different multibet bet and easier events taking a separate multibet bet. This is smart compared to placing all the bets together due to rushing, placing risky bets and increasing stake with the aim of increasing the payout.
Being disciplined will help you better manage time and money while playing on multibet bets. We can create a winning mentality by first winning few multibet bets and we can slowly advance to more matches per stake. This builds our confidence and also helps us over come our fears brought by a terrible losing streak. Using an average odd value helps us from deviating from the goals we wish to achieve.
Two Types of Multibet Bets
Straight multibets
Multiple multibets
It's the simplest form of multibet and is a favorite among most punters but the main challenge is that it's the riskiest form since all the matches picked should be confirmed as a win in order to secure the bet slip win. The only sure way of successfully winning on straight is picking a good odd value and also minimizing the number of matches to only a few of your favorites. The system bets usually provide punters with the option of claiming a small percentage if one or more events fail on the multiple multibets.